Cub Hike Challenge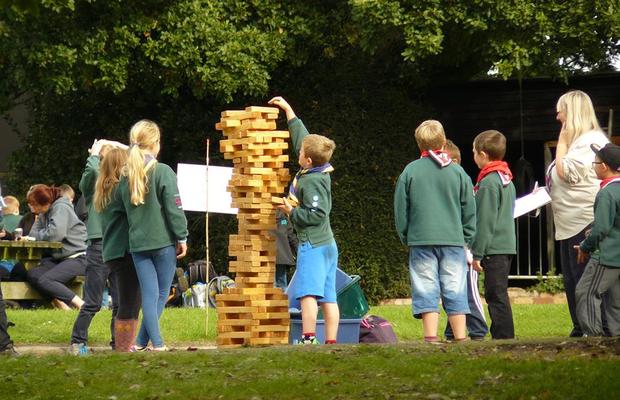 Have you got what it takes to come and take part in the Cub Hike Challenge
Have you got what it takes to come and take part in the Cub Hike Challenge
Humberside County Cubs challenge your cub pack to take part in our Hiking Competition.
Come and show off your navigation and team working skills on our County Cub Hiking Challenge. During the day you will take part in a short walk around the Nut Wood area (opposite Raywell) whilst undertaking a number of challenging bases which will involve physical, mental and practical challenges.
Teams will all be leader assisted, so it doesn't matter if they're not great map readers (the leaders will be able to help them along the way). During the walk there will be a number of bases for the young people to complete too which will all form part of the challenge.
The aim of the event will be for all cubs to accomplish the requirements of the Navigator Stage 3 badge, which will be given to all young people at the end of the event.
Event Times
As this is a hiking competition, the start times will be staggered and you will be notified of your arrival time after the closing date (which will be 09:00, 10:00 or 11:00)
Parking
Parking details are to be arranged nearer to the event.
Teams
Teams can be made up of between 4 and 7 cubs. Each team will need a leader to walk with them on the hike.
Kit Required
Cubs will need to have the following to take part:
Full uniform to be worn
Suitable outerwear, waterproofs, coat (if it rains, the event will still take place!)
Sensible outdoor footwear
A pack-up for lunch will also be needed. There will be drinks at Raywell available throughout the day.
1 leader that is willing to take part with them
1 leader to help man bases either on site or along the route
Bases
All equipment and instructions for bases will be provided - however, we need leaders (and / or young leaders) to help run these in order for the event to be a success. Additional volunteers are welcome from groups.
Advance Planning
We would recommend that all packs practice their map reading skills as this will assist you on the event. All teams will be supported by at least one leader though to help and guide them if they can't work it out on the day.
Entries
All entries along with the entry fee for the team (£10) should be sent to:
Stephanie Palmer, 11 Furlong Road, Stamford Bridge, York, YO41 1PX
Questions or Queries
If you need any more information, or have any questions about the event, please contact Steph Palmer (ACC Cubs) on 07725 320513 or 01759 372432
Downloads
You can download the leader information along with the health form and pack booking forms below...