2023 Jamboree Unit Leadership Team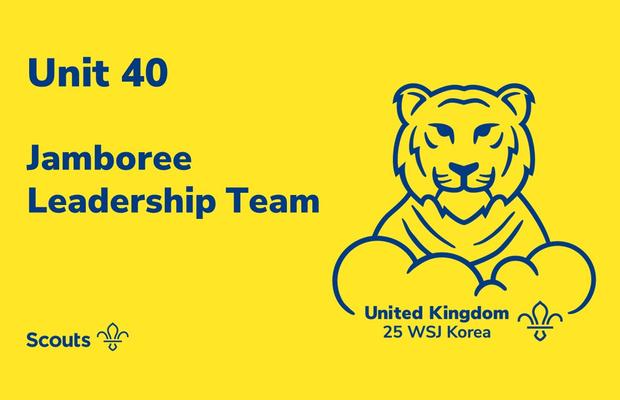 We are delighted to let you know that we have appointed our 2 Leaders to complete the Jamboree Unit Leadership Team!
Deputy Unit Leader - Sheenagh Austin
Assistan Unit Leader - Mike Gungaram-Smith

Please join us in congratulating Sheenagh & Mike in this new and exciting opportunity for them!
We caught up with them both earlier this week and this is what they had to say:
Sheenagh
"I am absolutely chuffed to have been given a role in the Unit Leadership Team for Unit 40! I am currently an Assistant Beaver Leader, Scout Leader and Group Scout Leader. I also help run the Events Team for Humberside Scouts. I caught the thrill of International Scouting events back in 2015 when my son attended the World Scout Jamboree in Japan and I saw how much it changed him and provided him with skills for life. Since then, I have attended Poacher in 2017, Kandersteg in 2018, and then America for the 2019 World Scout Jamboree. Scouting has made a great and wonderful impact on my life, and I feel like these international events give the young people amazing opportunities, and this is on top of what they are experiencing every week in their sections. I hope to spread this enthusiasm to all the members of Unit 40 and give them one great adventure! In my day-to-day life I am an accountant and love a good spreadsheet. I plan to bring my organisation and financial skills to the team and look forward to welcoming the new unit members to Unit 40."
Mike
"I'm over the moon that I've been chosen as one of the Assistant Unit Leaders for the 25th World Scout Jamboree in South Korea! I joined the Scouting movement 5 years ago by volunteering to help on a camp after my son moved up to Cubs. I had a brilliant time! After that I became a Section Assistant for the pack and had lots of fun teaching the Cubs about things like fire lighting, backwoods cooking and camping. Two years ago I was promoted to Section Leader, and it's fair to say that the last two years have really thrown up some challenges. The leadership team and I worked hard to keep the pack running, starting regular Zoom meetings, Cubs Cook Dinner sessions, beatboxing, dinosaurs, Minecraft, we even raised money for Macmillan through an online escape room! I've always loved adventures and have been on three expeditions including, Nepal, helping gather data to build conservation plan for the elephants in the country, Bolivia, looking for the lost Inca city of Paititi, and Tamil Nadu India diving on a previously unexplained structure. Currently I'm a self-employed Software Developer with a wife and three brilliant kids!"