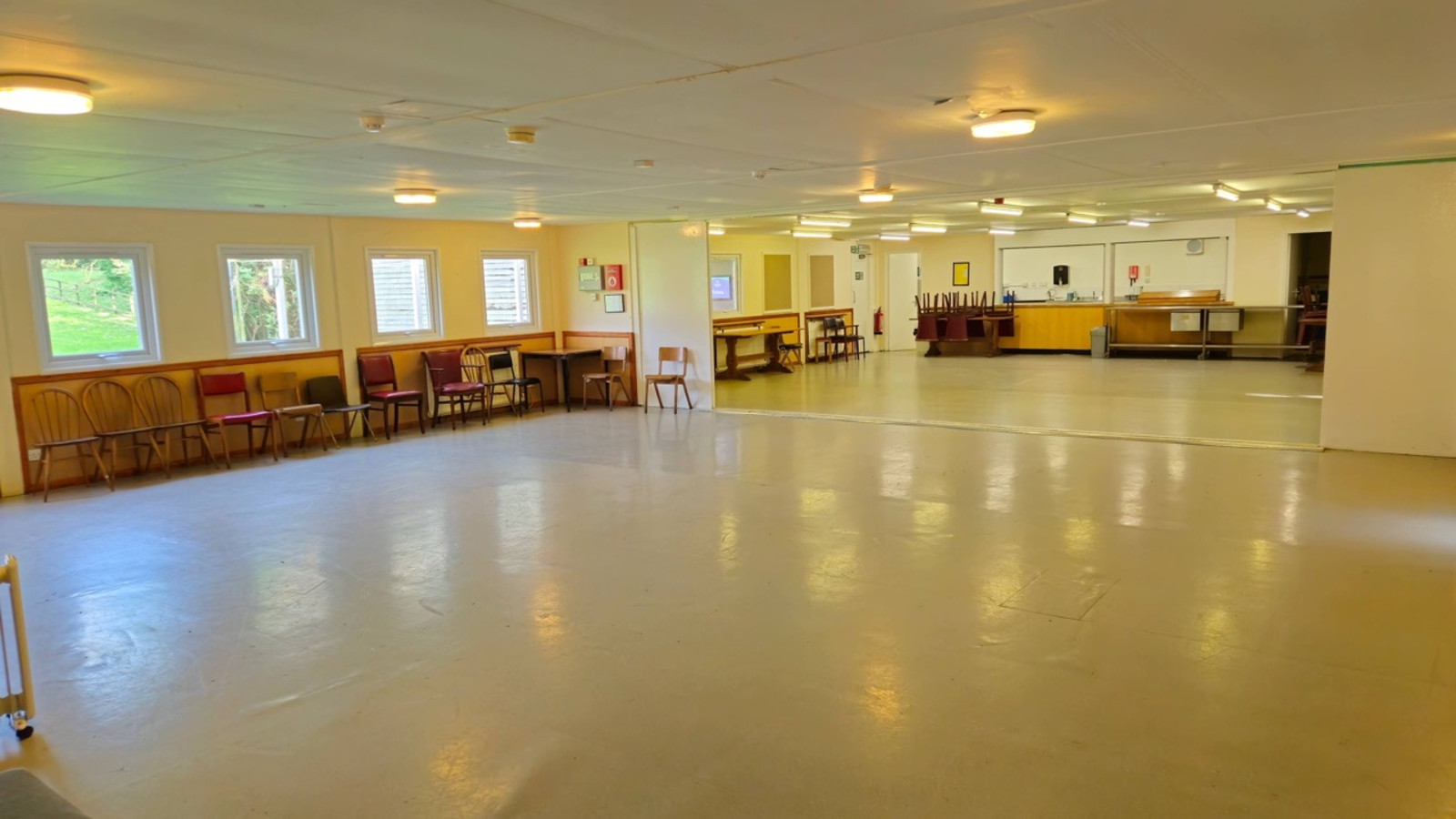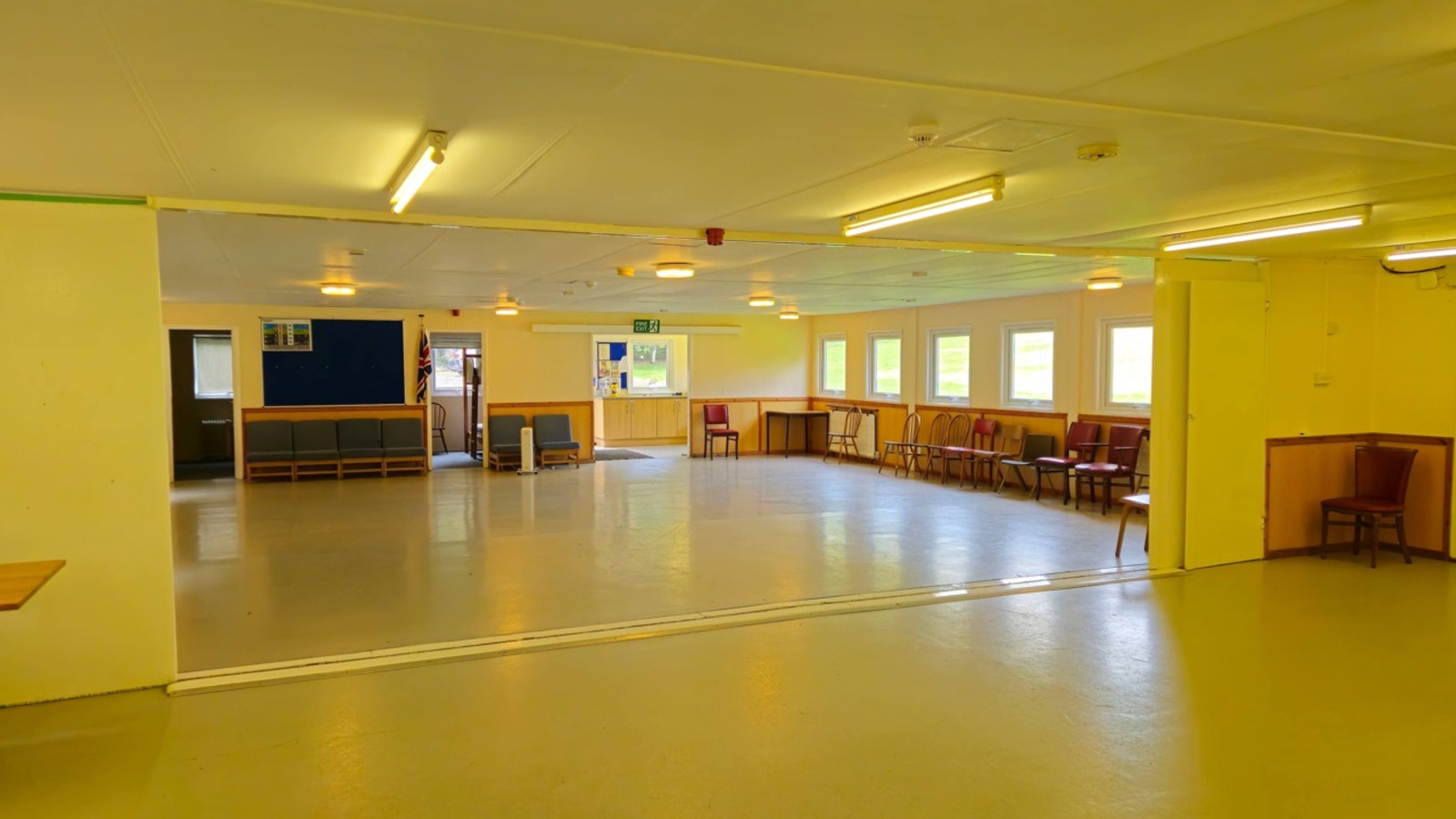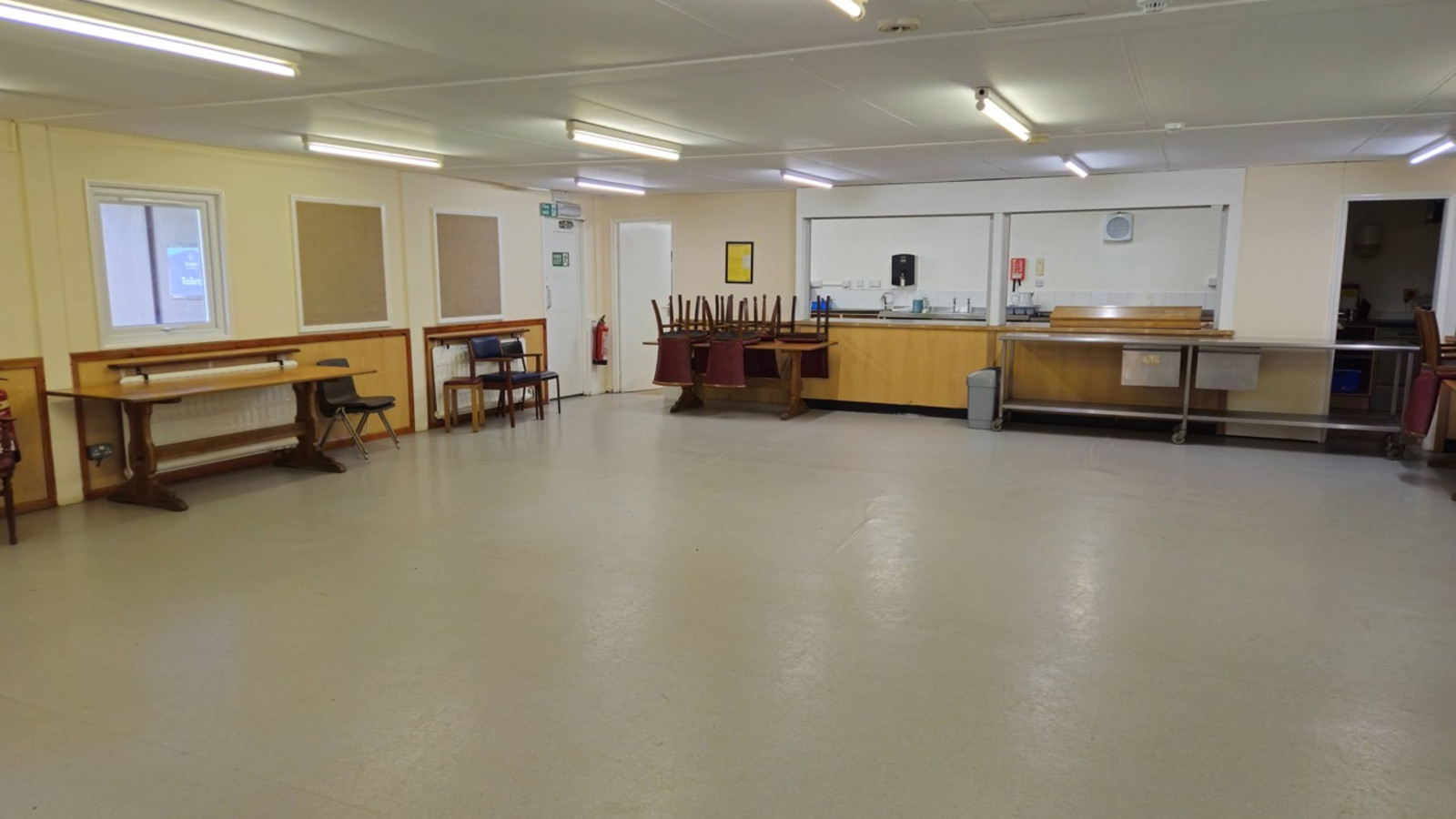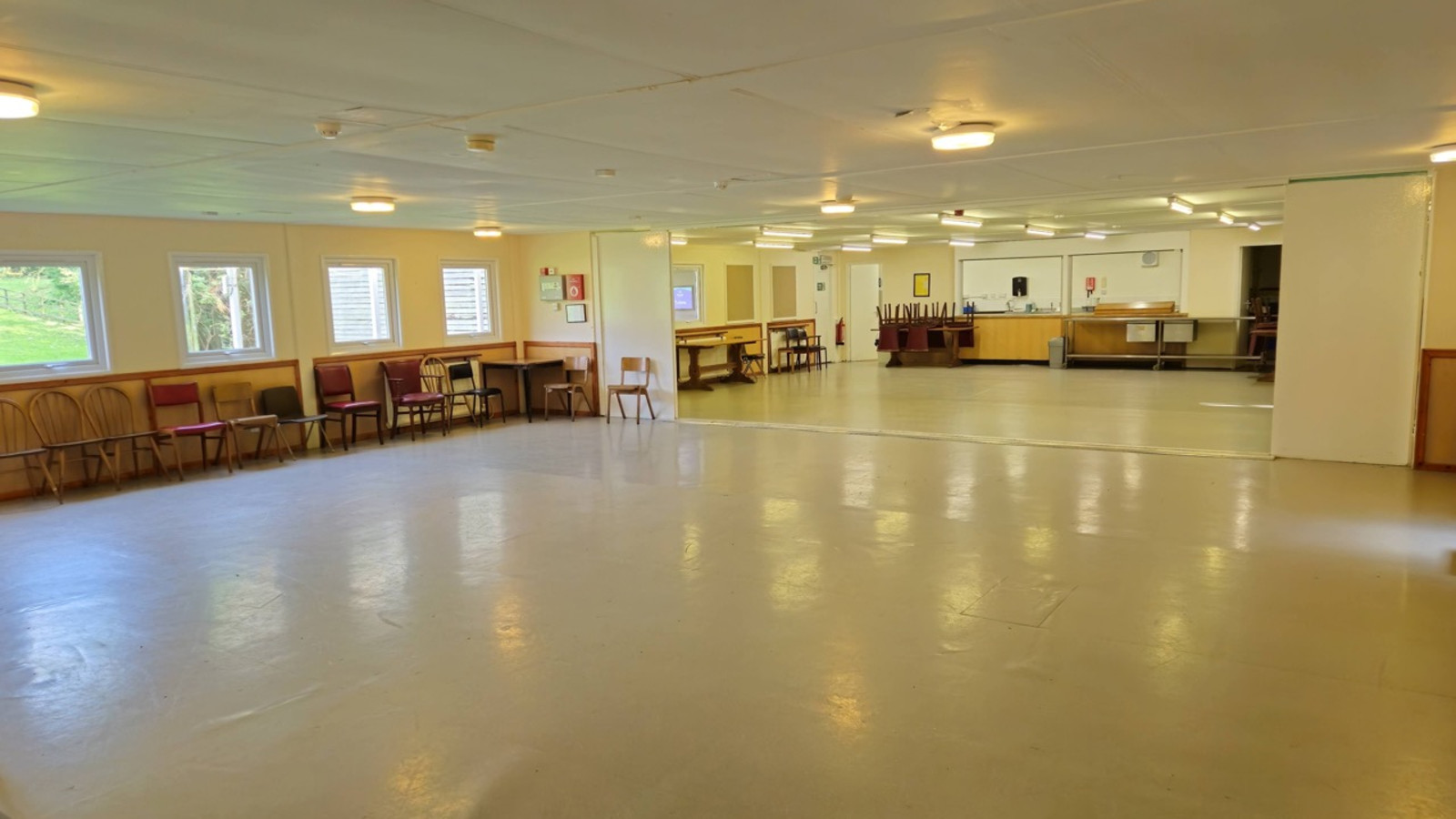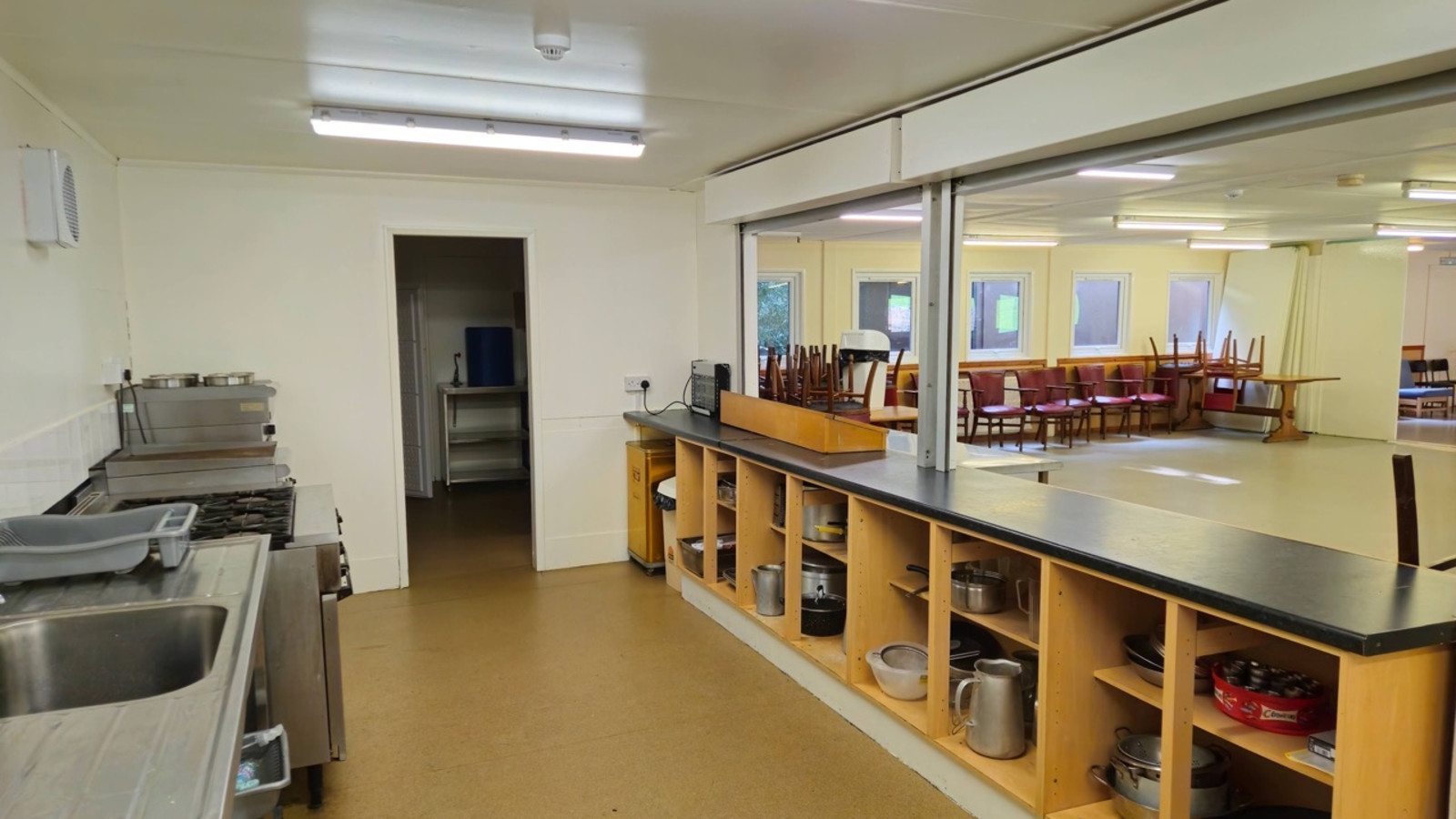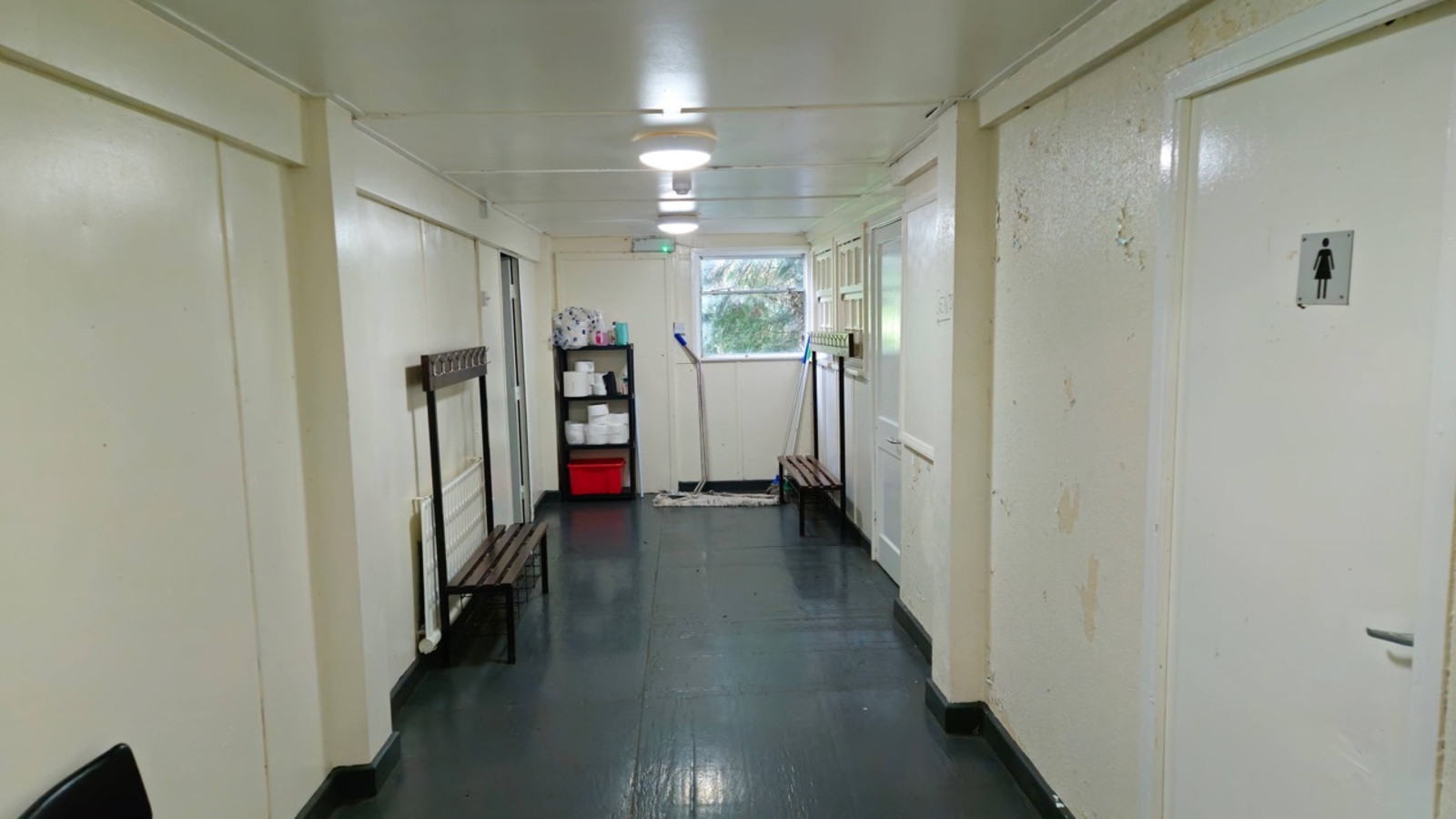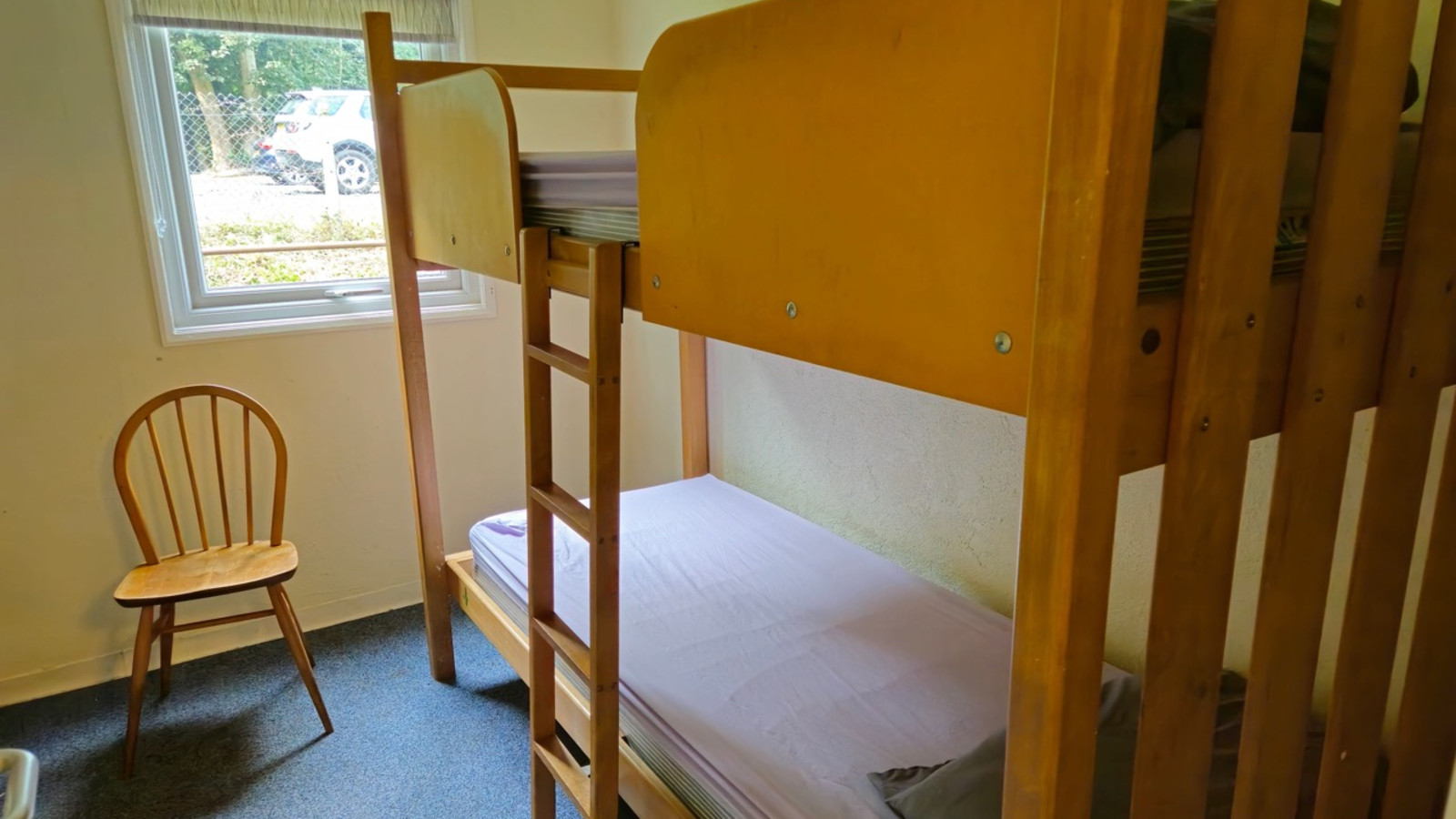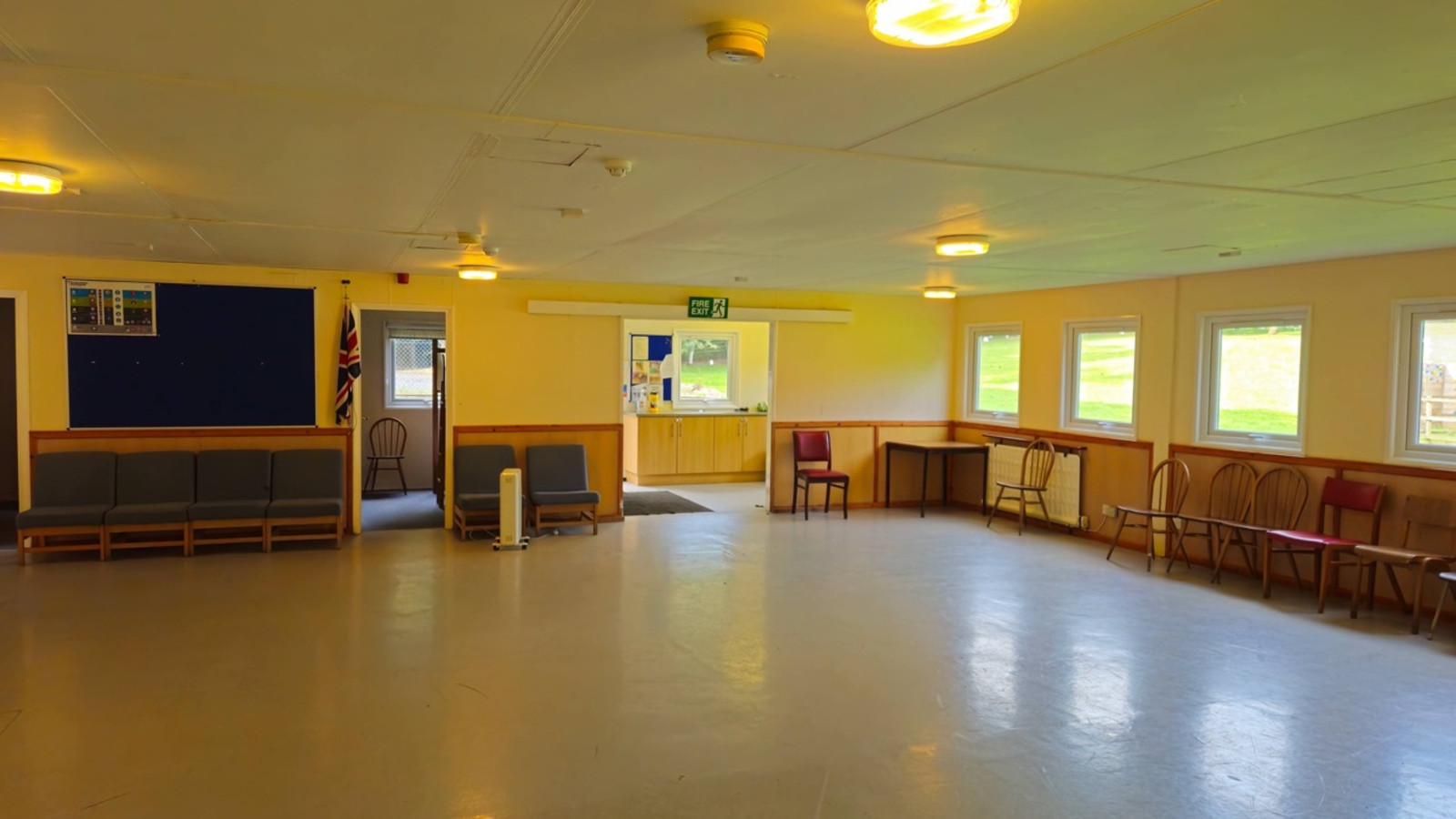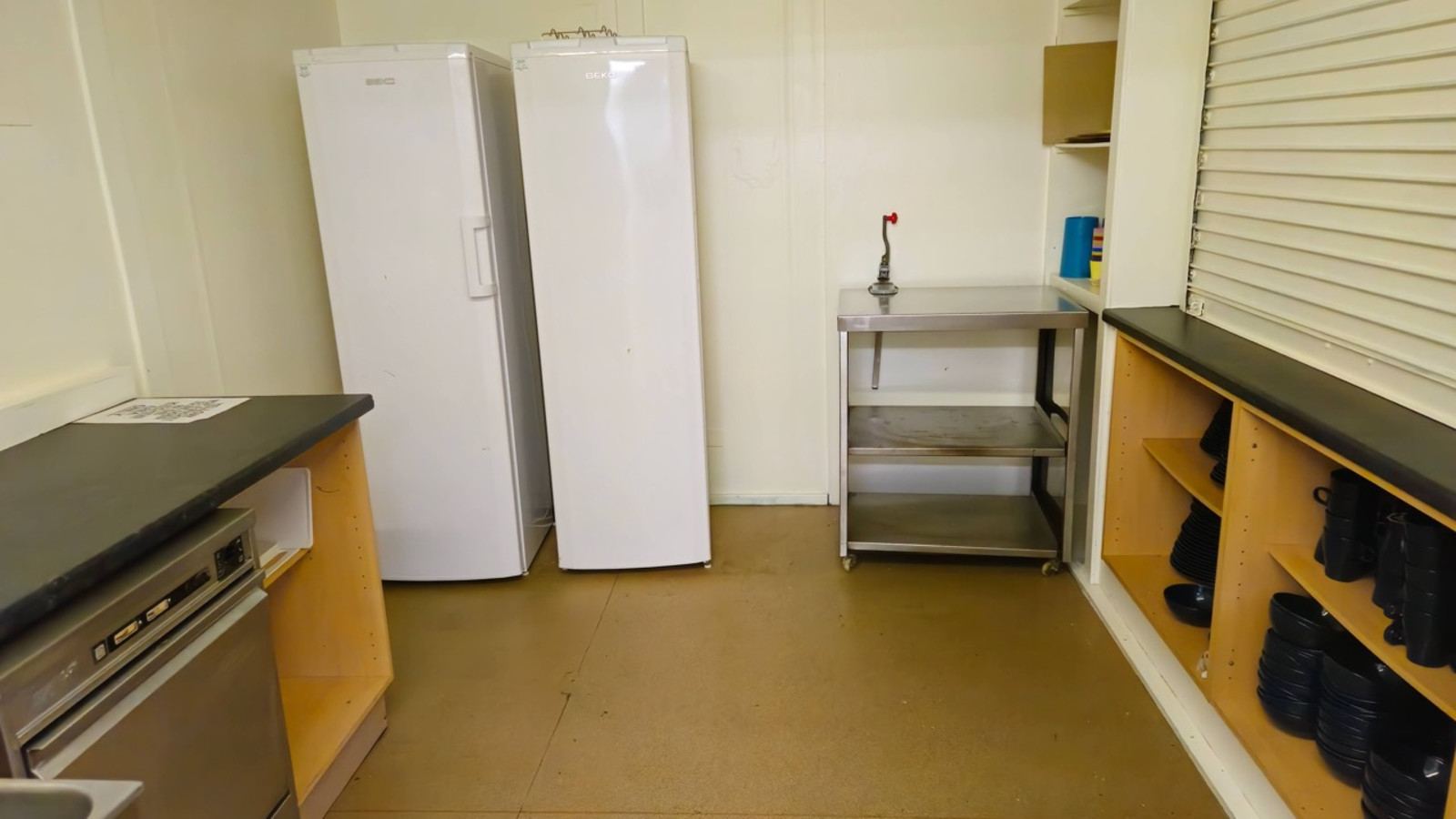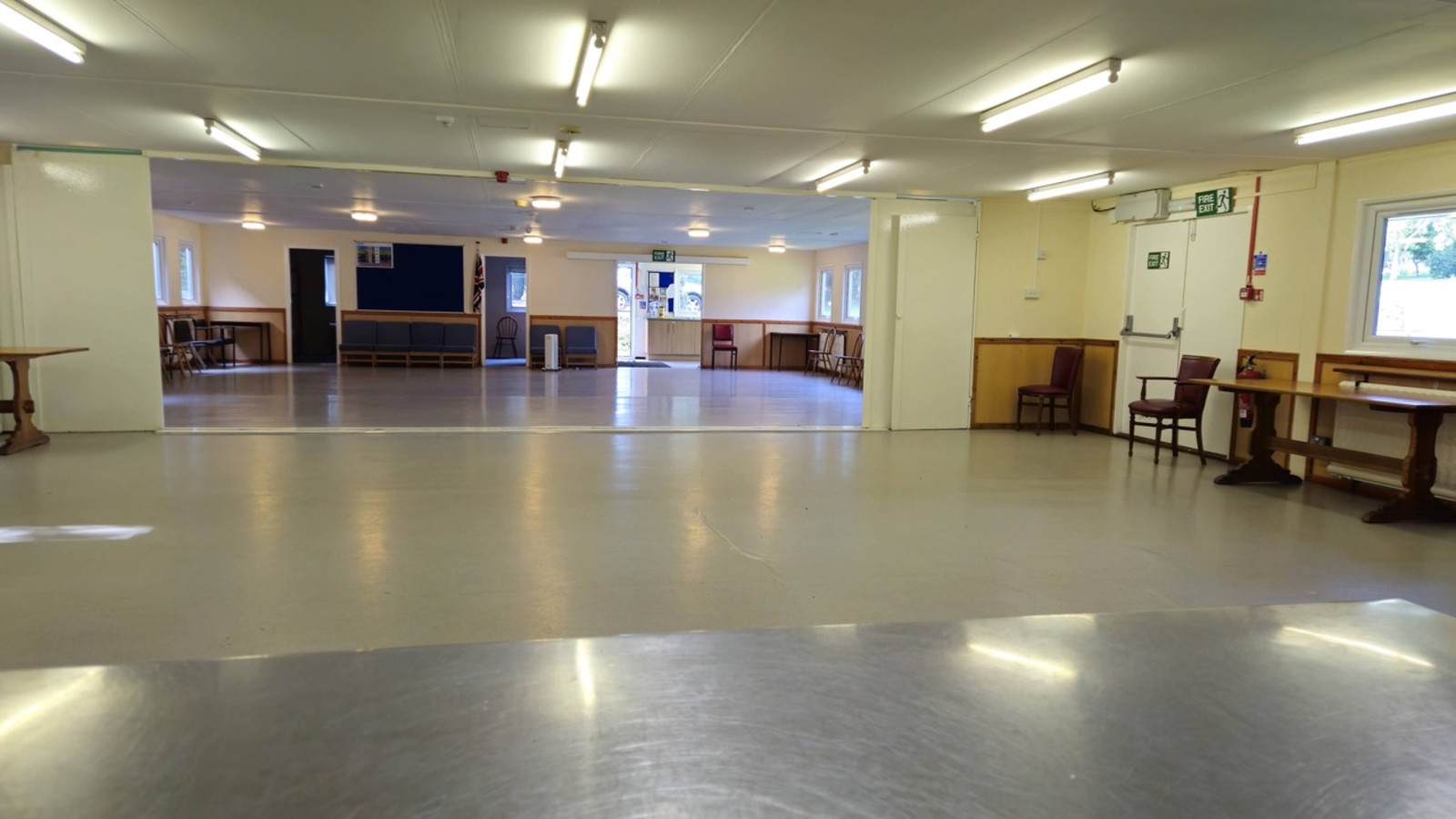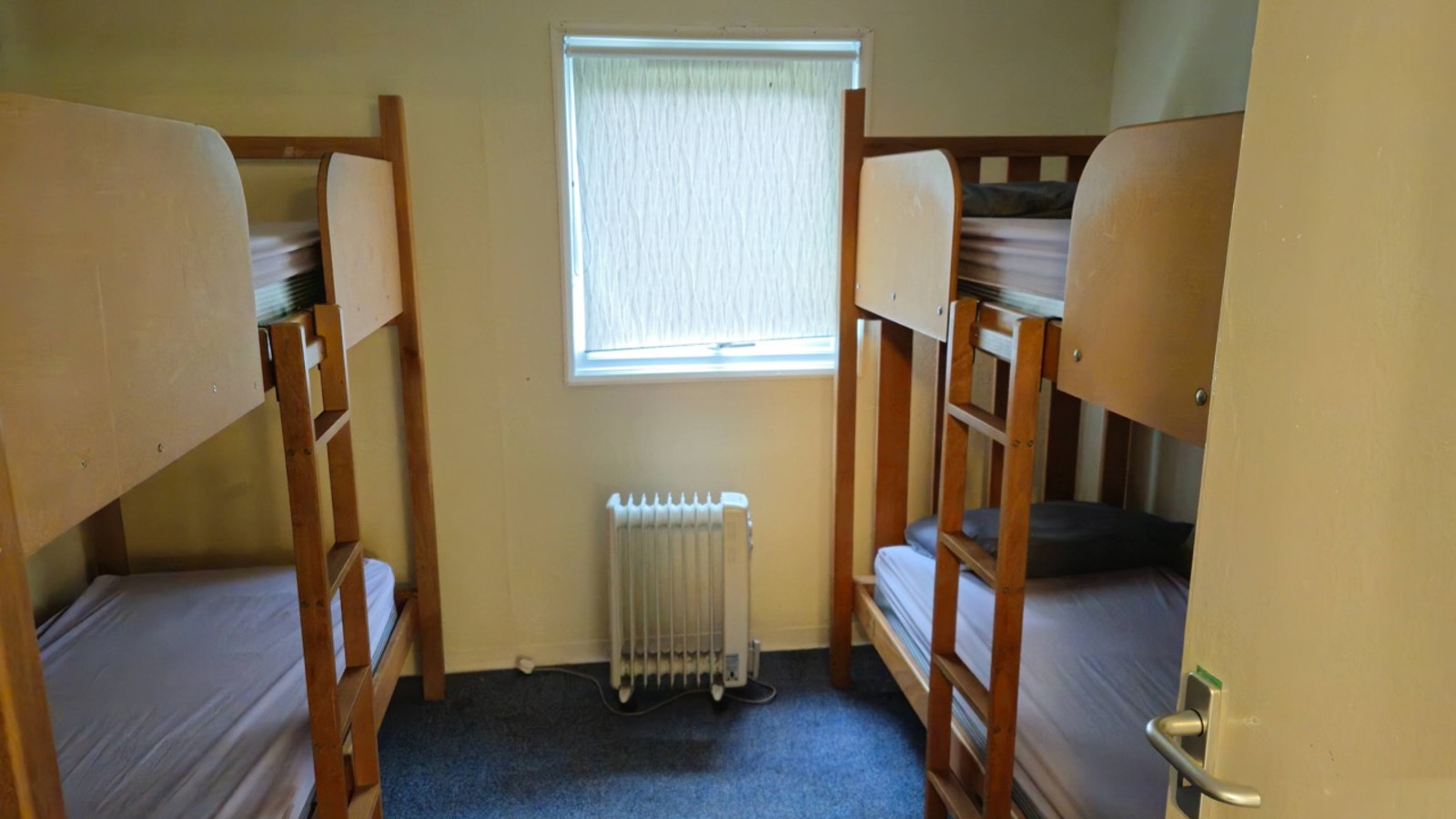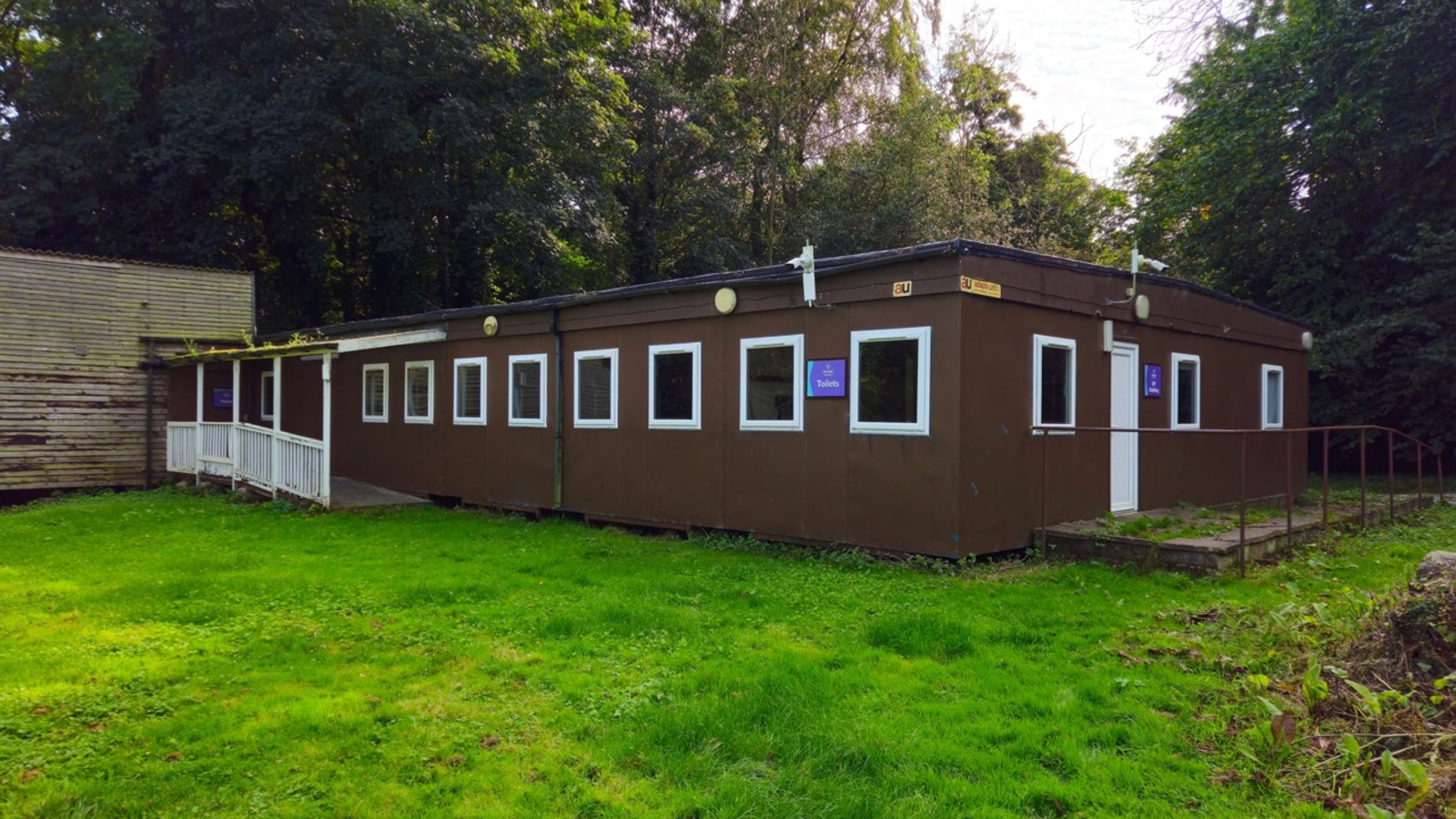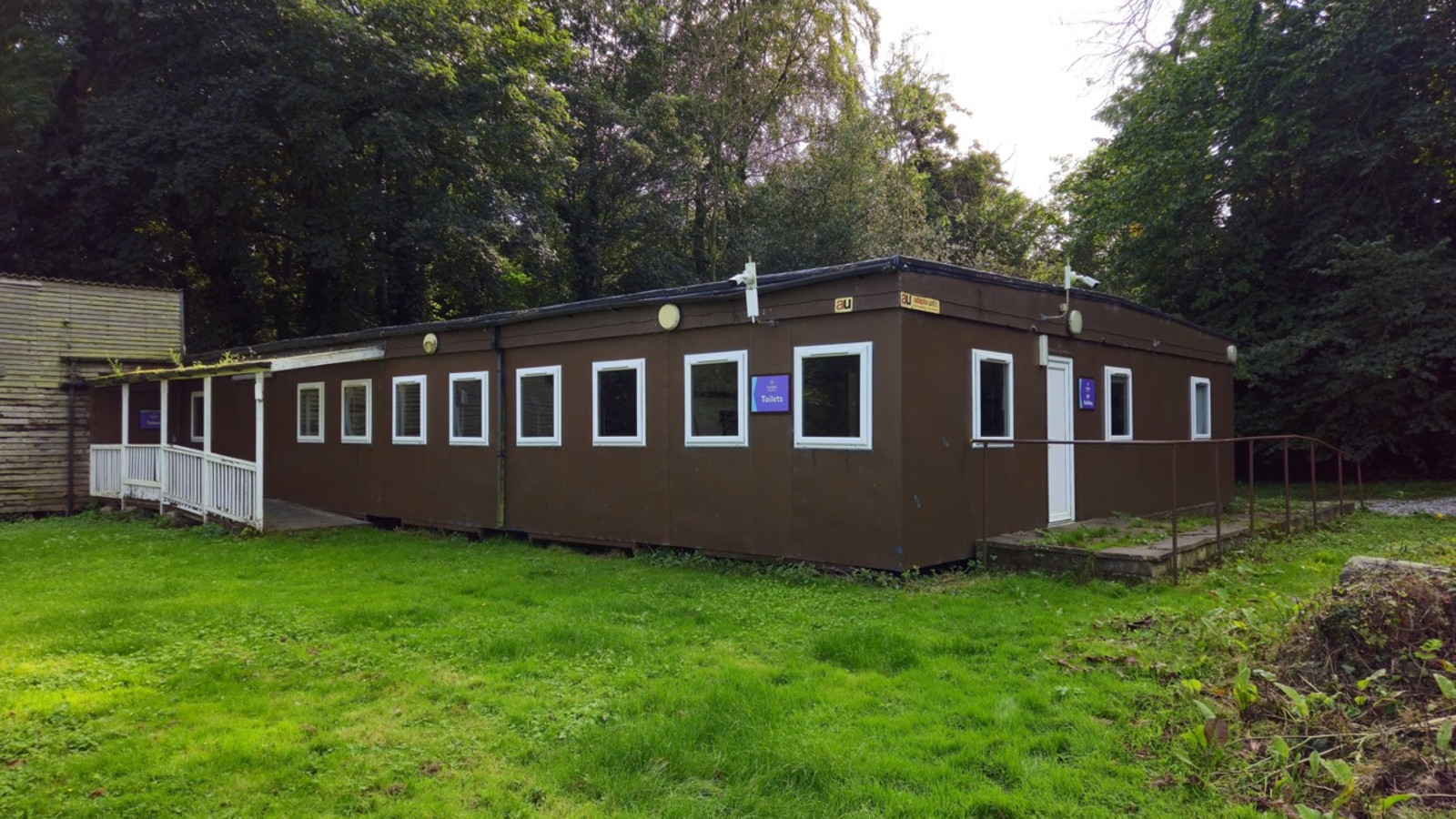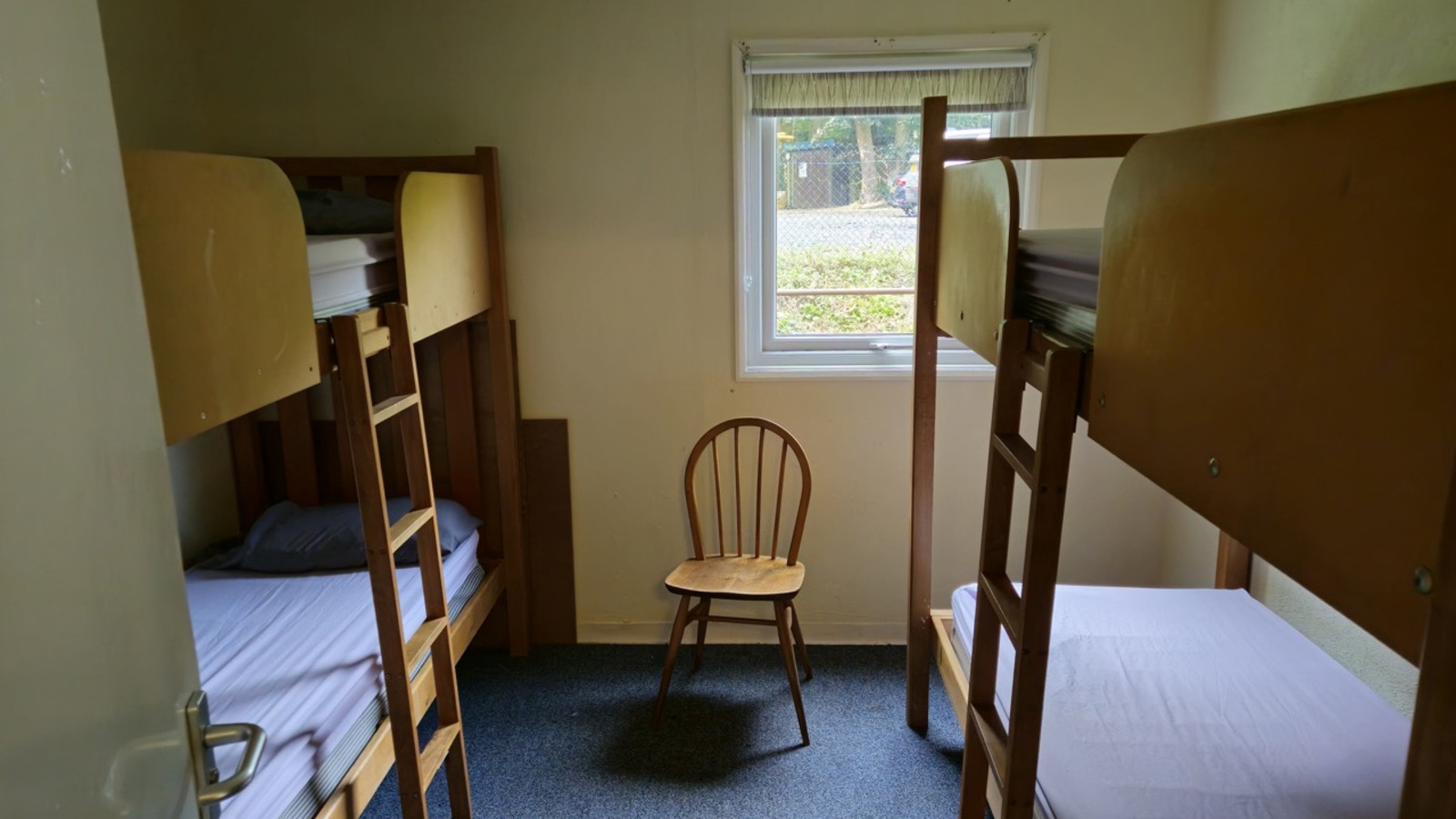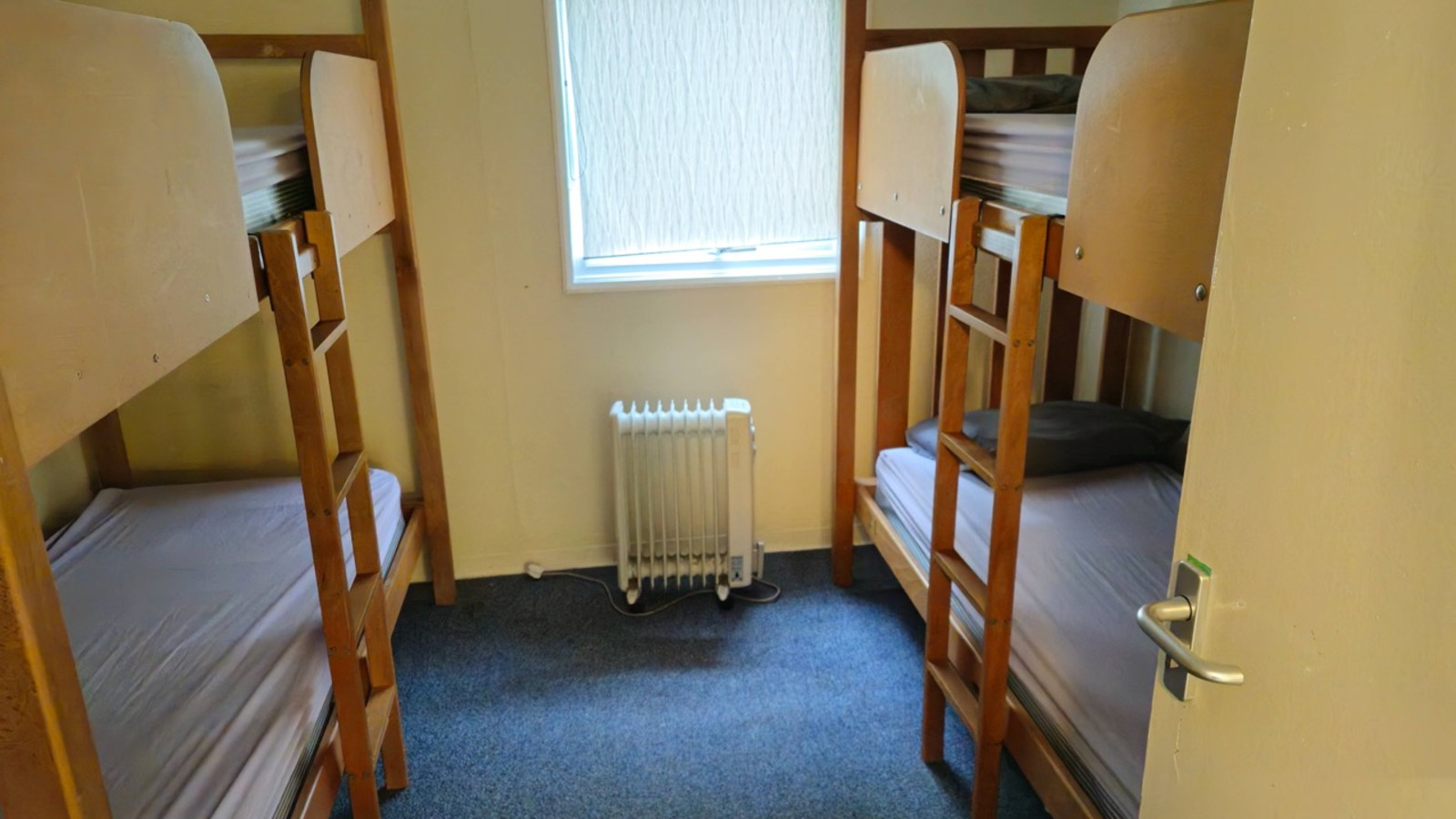 BP Building Summary Information
| | | |
| --- | --- | --- |
| Beds | 8 | 2 x 4 bed rooms |
| Additional Sleeping | 22 | Floor space for camp beds or roll mats |
| Bedding | Yes | Sheet, Pillow and Pillowcase provided for beds |
| Kitchen | Yes | Fully equipped for 40 people |
| Large Hall | 1 | Tables and chairs for 60+ people |
| Break-out Rooms | No | Hall divides into two sections |
| Drying Room | No | |
| Toilets | Yes | |
| | |
| --- | --- |
| TV / Screen | Projector and Screen on request |
| Heating | Yes |
| Hot Showers | Yes |
| Hot Water | Yes |
| Fire Alarm | Yes |
| CO Detectors | Yes |
| Emergency Lighting | Yes |
The B.P. Building is a sectional portable type building offering spacious facilities.
Main Hall
The main hall is normally partitioned in two halves with one side used for general activities, and the other side is equipped with tables and chairs for dining. The central partition can be removed if necessary to create a larger open space.
Sleeping Arrangements
The building has a maximum overnight occupancy of 30. There are two small bedrooms, each with 4 bunks, and up to 22 people may sleep on the floor in the main hall.
Toilet / Shower Facilities
The toilets are flushing WC's x 3 with 2 sinks for hot and cold washing with shower facilities (Ladies x 1 and Gents x 3).
Kitchen
The large fully equipped kitchen consisting of a six burner cooker with large oven, extractor, instant hot tap and fridge, separate freezer (Large) sink with double drainer, dishwasher & separate sink for hand wash.
We have sufficient frying pans, pans, utensils and oven trays for your group. Crockery and cutlery for 60 is also provided as well as an electric kettle, microwave and toaster for your convenience.
Camping
Camping is available adjacent to the building.
Additional Information
Fire extinguishers, fire alarm, carbon monoxide detectors, smoke detectors and emergency lighting are all installed for your safety.
All utilities are included in the booking price
A look around the BP Building