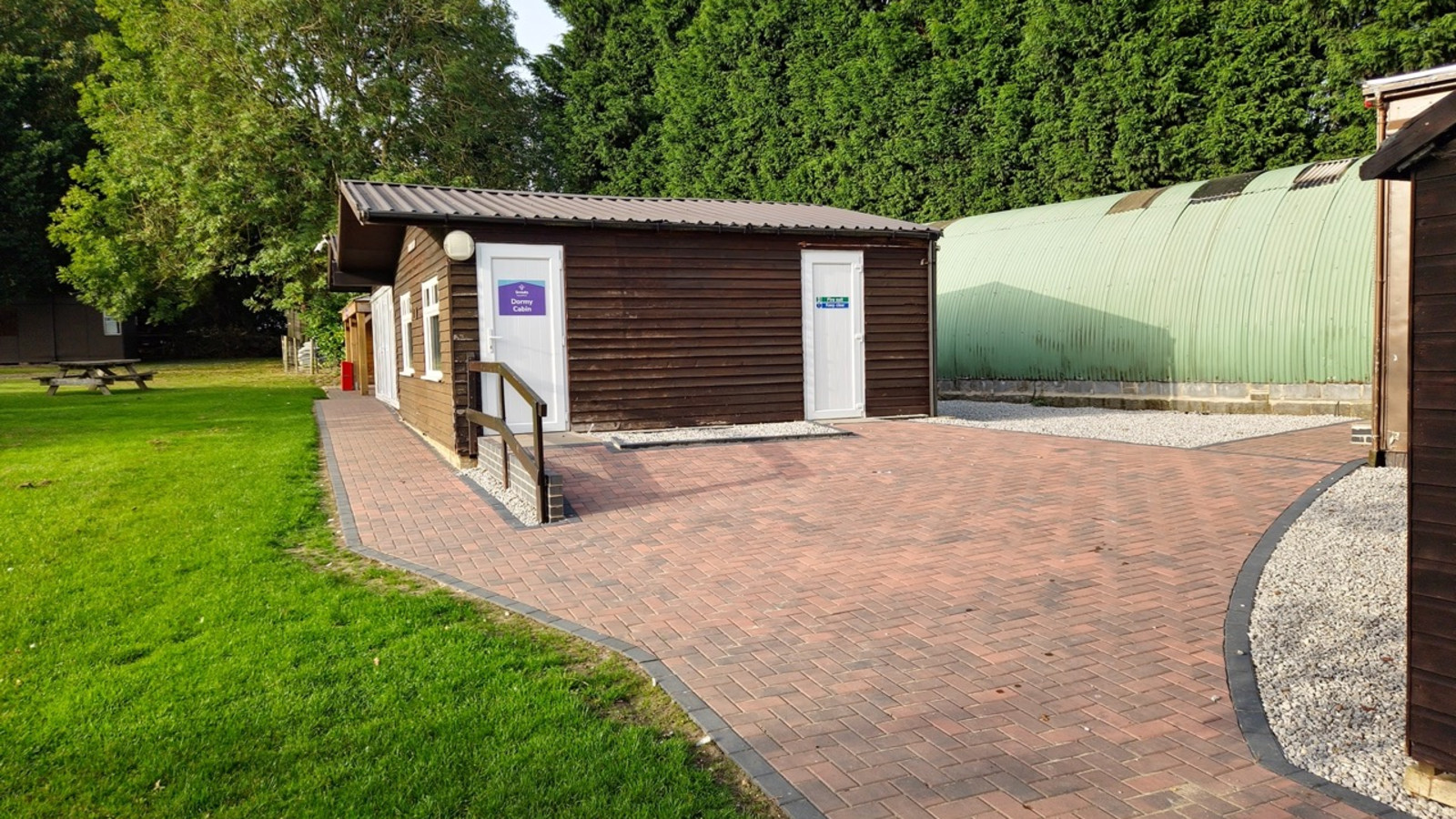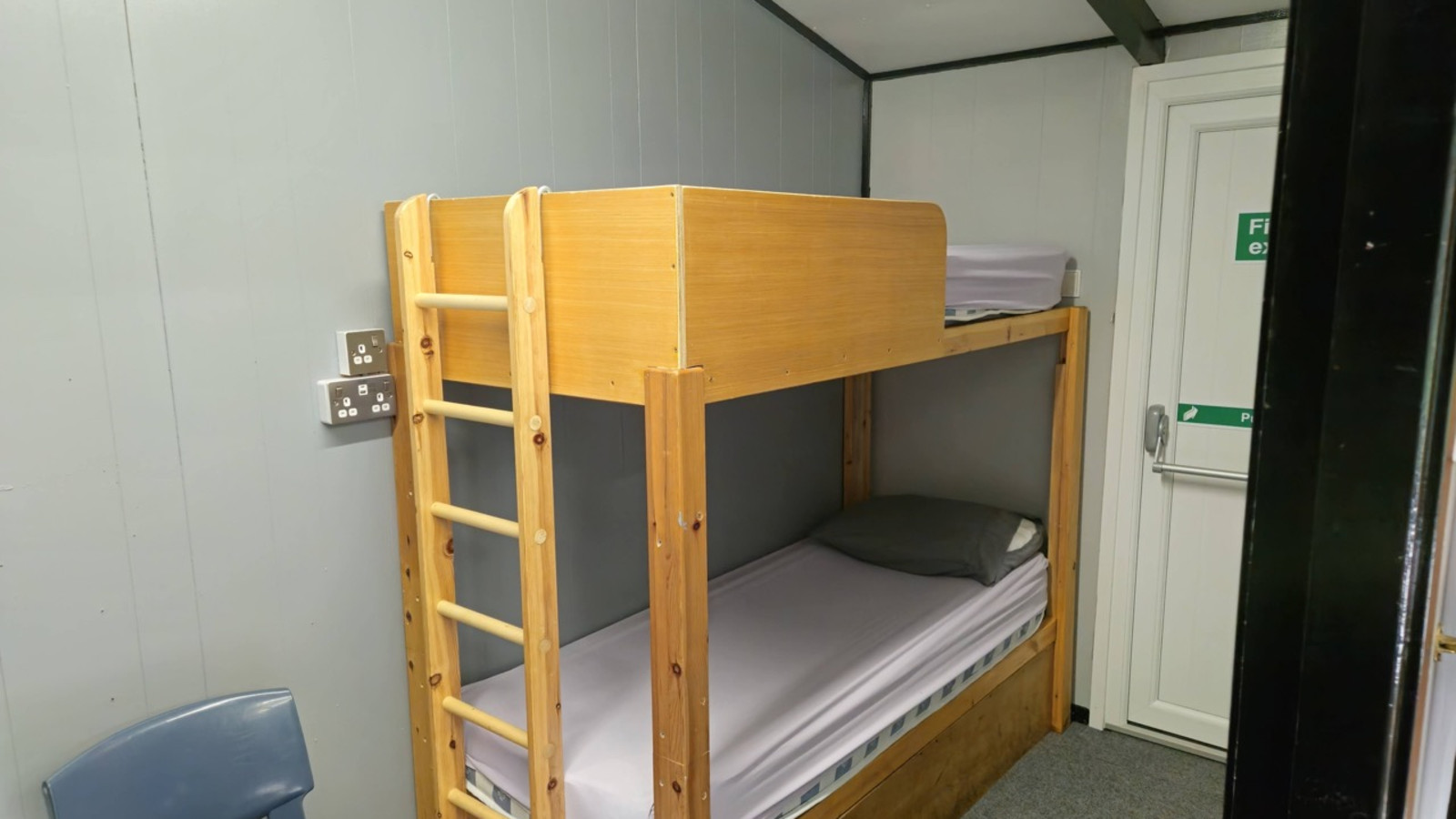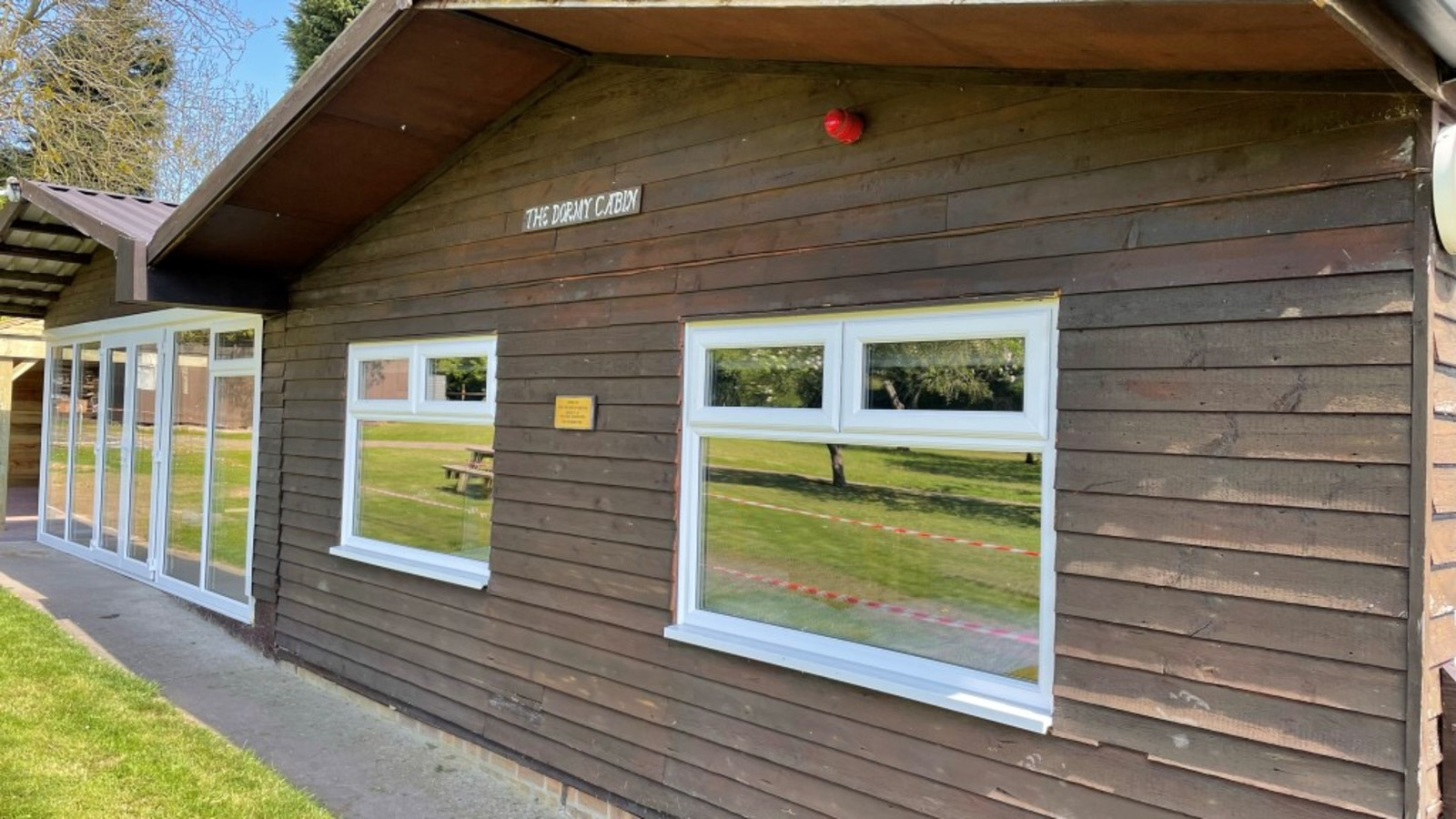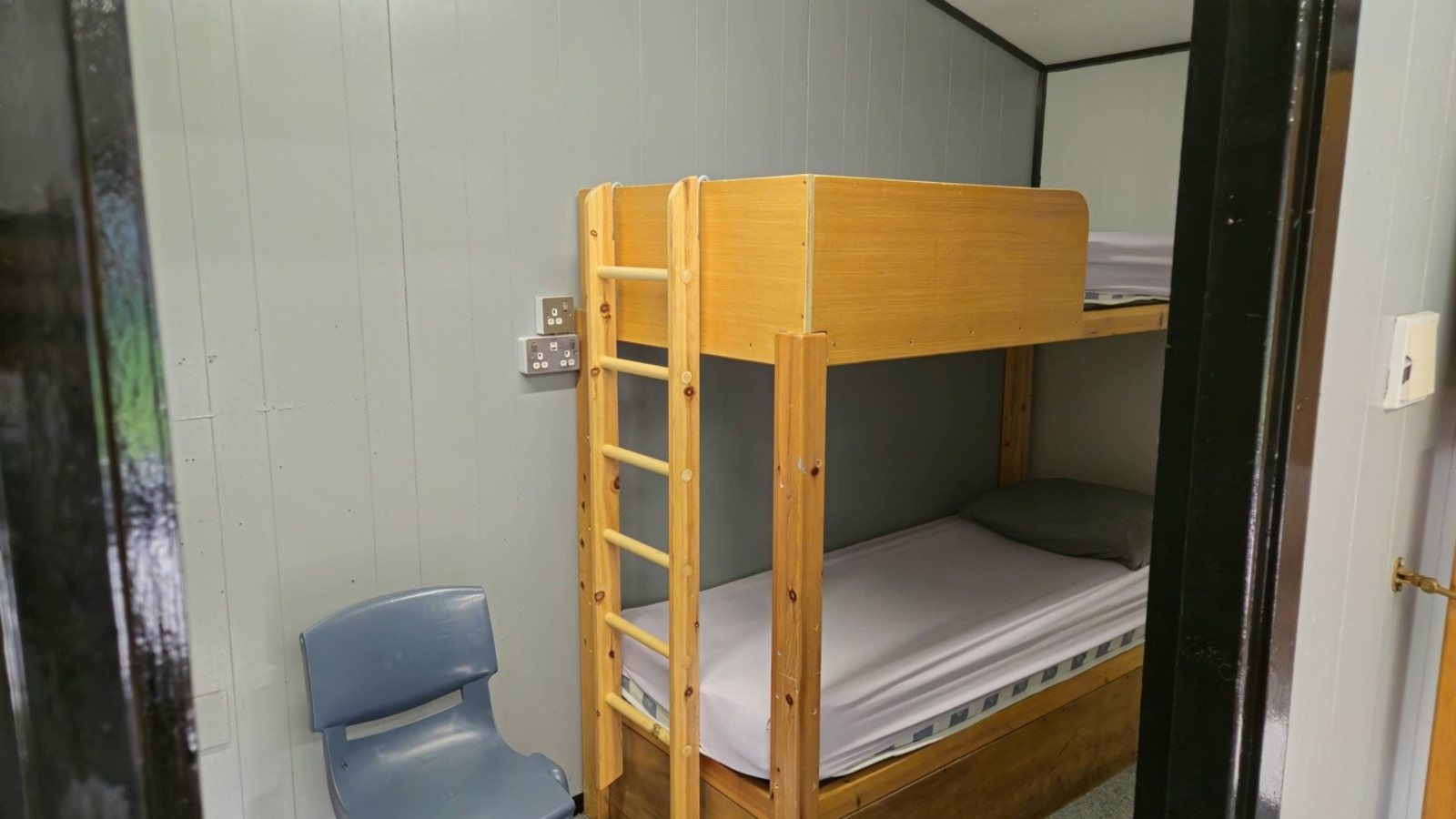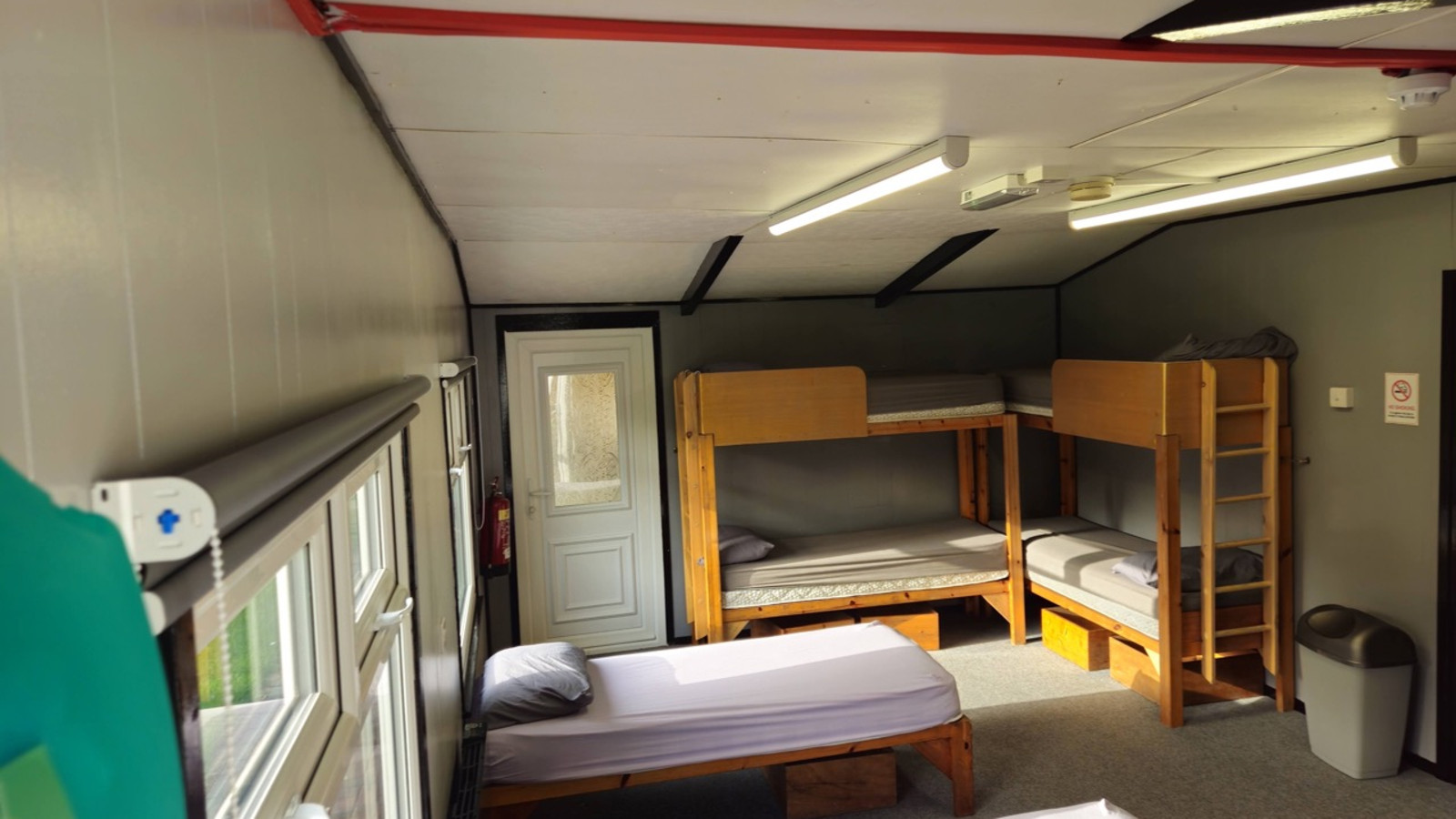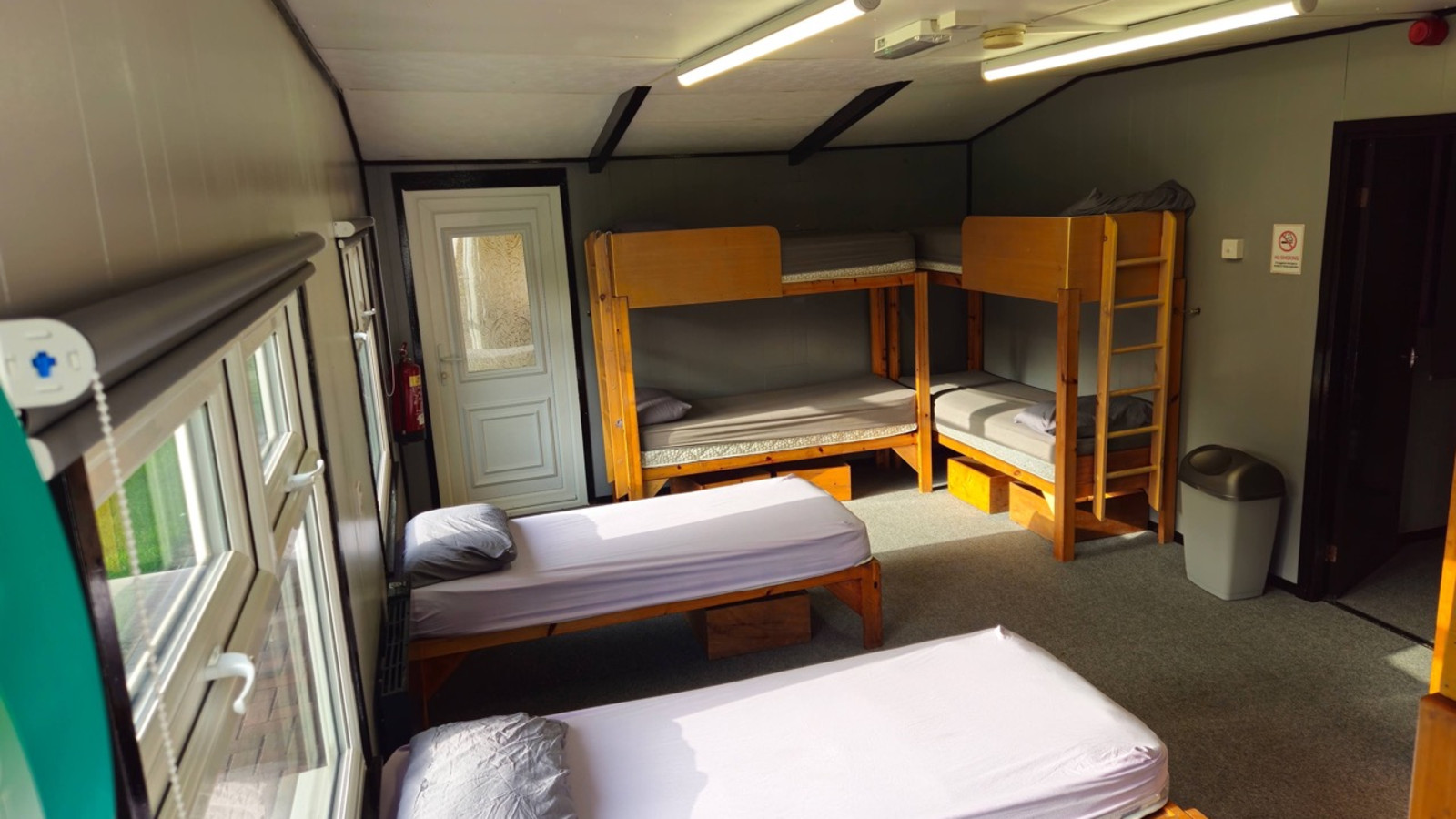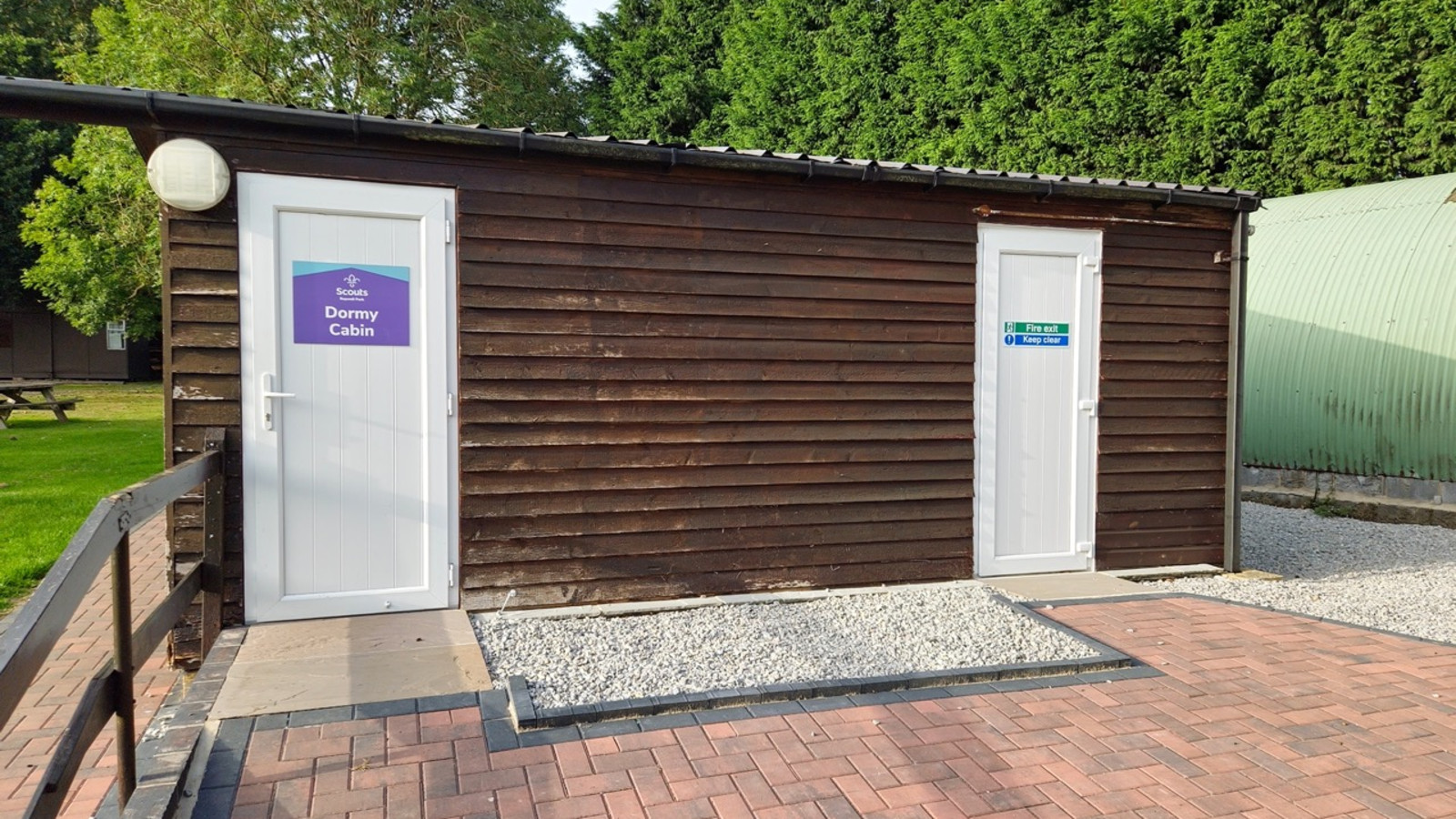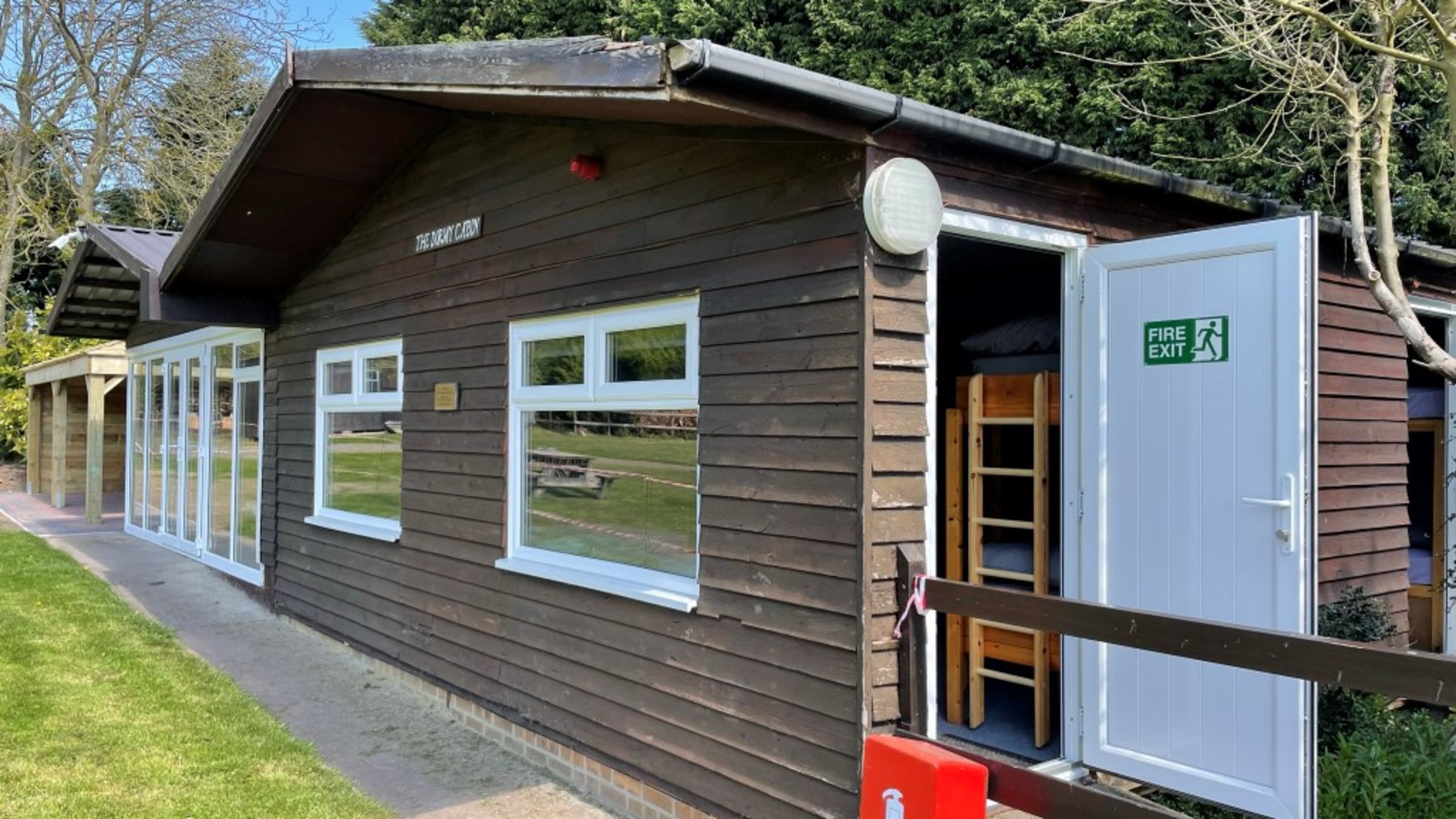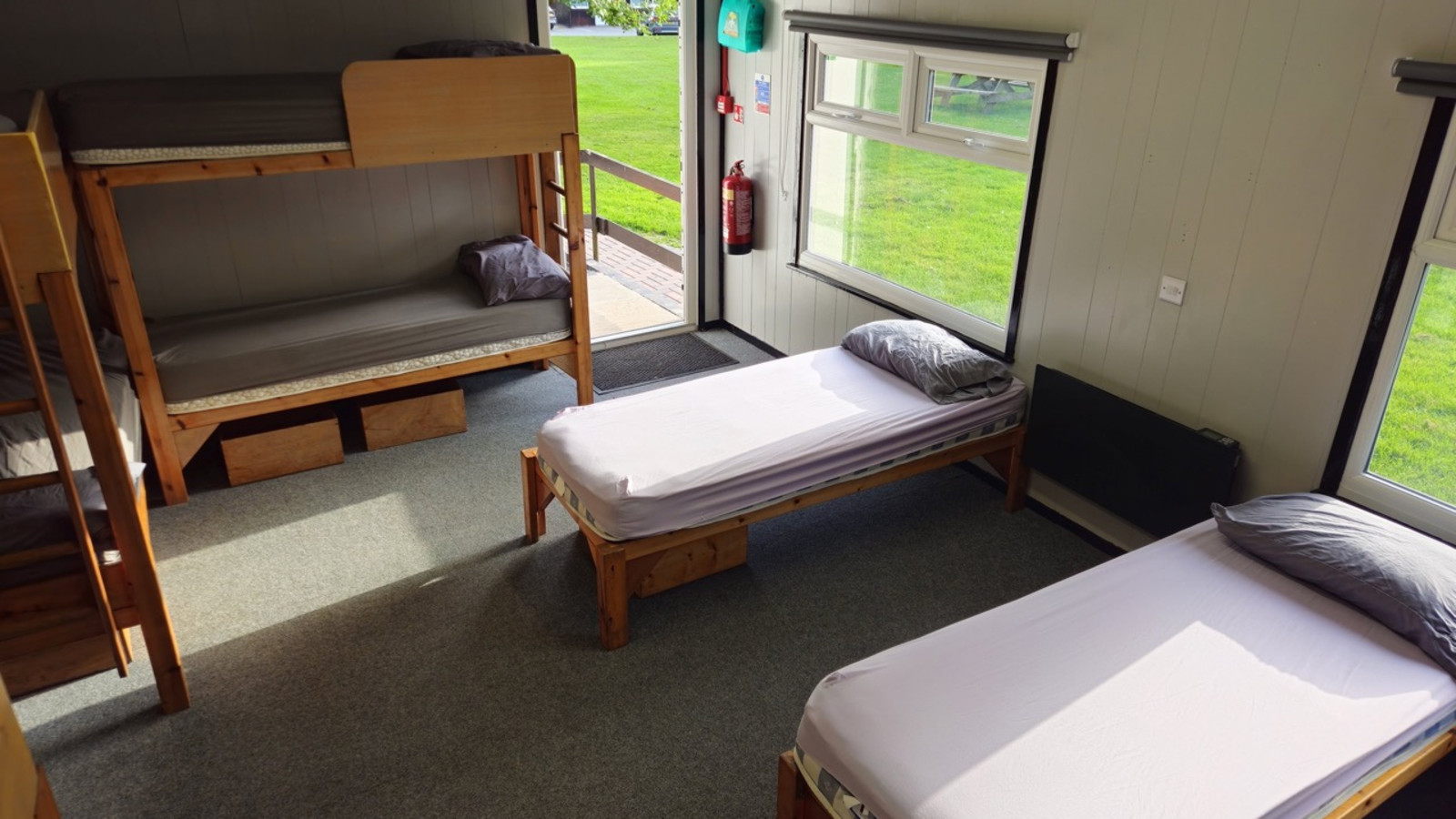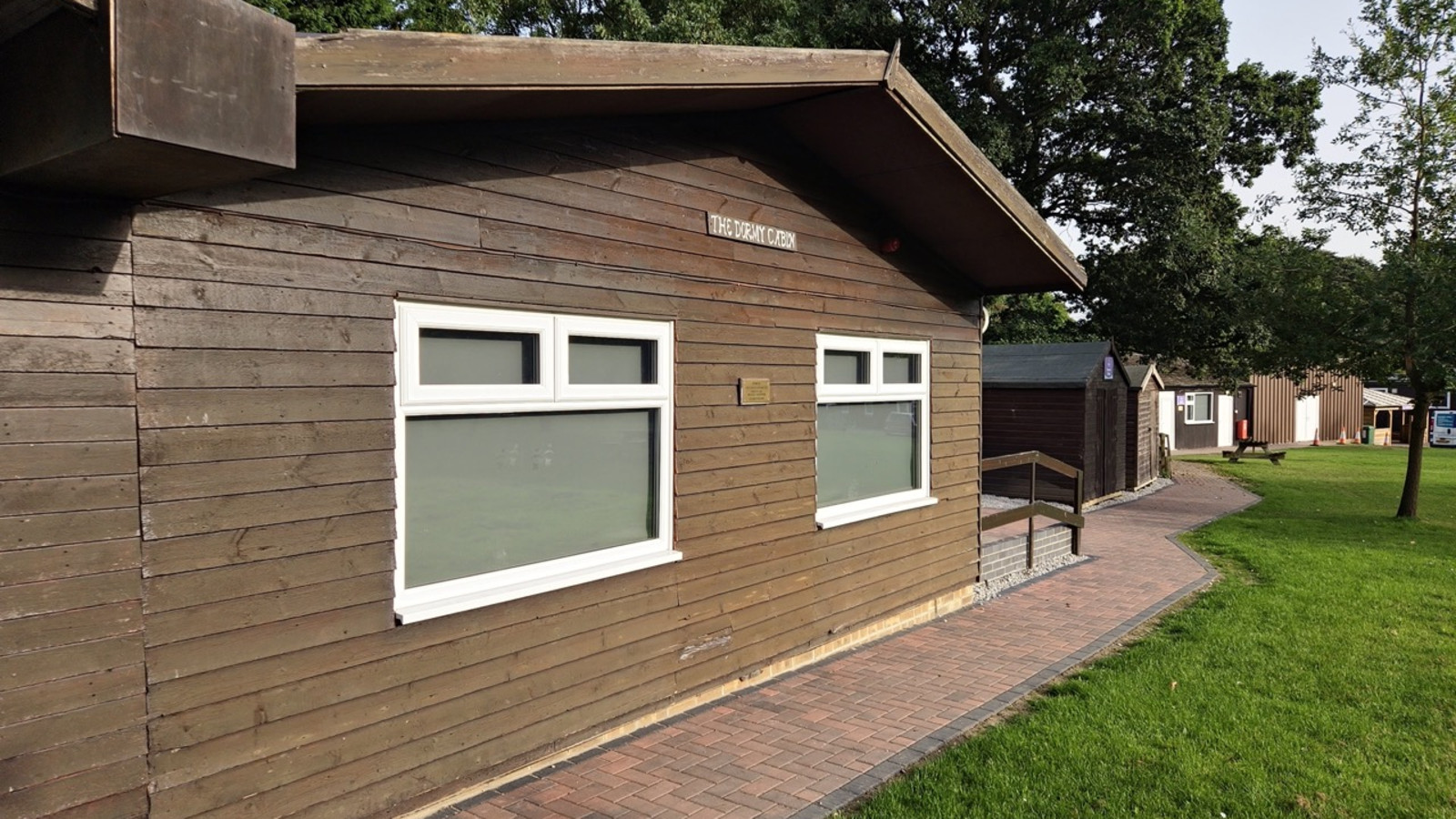 Dormy Cabin Summary Information
| | | |
| --- | --- | --- |
| Beds | 12 | 1 x 10 beds and 1 x 2 beds |
| Bedding | Yes | Sheet, Pillow and Pillowcase provided |
| Kitchen | No | Cooks Kitchen next door |
| Hall | No | |
| Break-out Rooms | No | |
| Drying Room | No | |
| Toilets | No | Campsite toilets nearby |
| | |
| --- | --- |
| TV / Screen | No |
| Heating | Yes |
| Hot Showers | Nearby in Campsite toilet block |
| Hot Water | No |
| Fire Alarm | Yes |
| CO Detectors | Not required |
| Emergency Lighting | Yes |
The Dormy Cabin is a wooden building located next to the Orchard, fully refurbished in spring 2022.
Sleeping Arrangements
The building can sleep 12 people in total with 10 beds (8 bunks & 2 single beds) in the dormitory and a further 2 beds (bunks) in a private room adjacent to the main room.
The two single beds can be collapsed down to make a table for your convenience.
Toilet / Shower Facilities
The toilet block is nearby with flushing WC's, sinks for hot and cold washing and three showers.
Kitchen
There are no kitchen facilities in this building, although Cook's Kitchen can be hired separately and is located next door and is also accessible internally, so there's no need to go outside if the weather isn't quite what you planned for!
Camping
Camping is available adjacent to the building.
Additional Information
Fire extinguishers, fire alarm, smoke detectors and emergency lighting are all installed for your safety.
All utilities are included in the booking price
Cook's Kitchen (adjoining building) can be hired separately to the sleeping quarters, please check availability with the County Office.