Wow, What a Weekend at Raywell!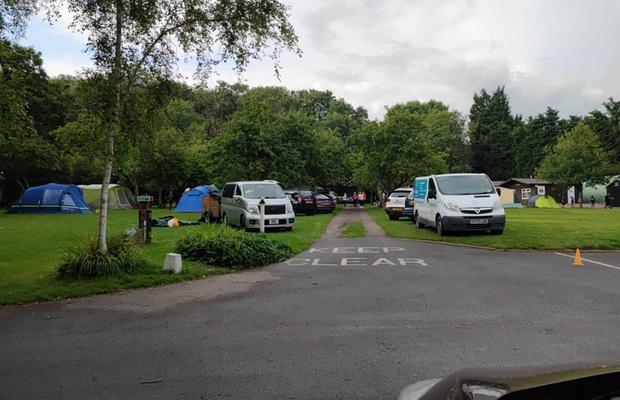 What a weekend it was at Raywell! Amidst the challenges of unpredictable weather, six groups gathered on-site for an unforgettable camping experience. Although rain threatened to dampen spirits, the diverse range of activities available on the campsite provided a haven of sheltered fun and excitement for all.
Despite the weather's best efforts to test our resolve, the spirit of adventure prevailed. The cave bus emerged as a resounding favorite among campers, offering a unique and thrilling escapade. Venturing into its mysterious depths, participants were enthralled by the fascinating formations and the sense of discovery that comes with exploring underground wonders.
While some opted for the cave bus adventure, others chose to embrace the tranquility of the local area. A group of intrepid souls embarked on a leisurely walk through Nut Wood, soaking in the beauty of nature and leaving the stress of daily life behind. The lush greenery and fresh air provided a perfect respite, allowing them to reconnect with the essence of the great outdoors.
Beyond the individual activities, the true essence of the weekend lay in the camaraderie that blossomed among the groups. Campfires crackled, laughter echoed through the woods, and new friendships were forged around shared experiences. The rain seemed inconsequential when surrounded by warm company and the sense of belonging that only camping can foster.
This weekend at Raywell taught us the value of adaptability and the importance of finding joy in the face of challenges. While the rain may have altered our plans, it couldn't dampen the spirits of those determined to make the most of every moment. The campsite's diverse array of activities became the perfect refuge, providing a safe haven for shared adventures and memories.
As the raindrops finally ceased, and the sun peeked through the clouds, we bid farewell to Raywell with hearts full of cherished memories. The weekend had been a testament to the resilience of the human spirit and the magic of embracing the unpredictable. Through cave explorations and peaceful walks in Nut Wood, through laughter and togetherness, we discovered that no weather could overshadow the joy of adventure. Until the next camping escapade, we carry with us the spirit of Raywell, a place where even rain cannot dampen the spark of adventure.