Events Team Manager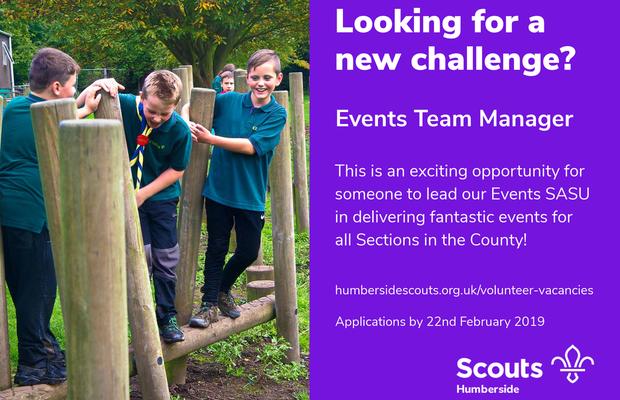 Are you looking for a new challenge?
This is an exciting opportunity for someone to manage the Scout Active Support Unit (SASU) who deliver fantastic events for all Sections. You will work with our DCC (Programme) to ensure these events meet the needs of the County and provide a fun, engaging and high quality programme for our young people.
We need a volunteer with a passion for Scouting, an open mind and a willingness to take Scouting forward to ensure that we achieve not only the vision of Humberside, but Scouting's vision to 2023 too.
Your length of service is not important... 5 weeks or 50 years, it is your enthusiasm, skills and ideas that we are looking for!
Read through the information pack below to find out more about the role.
Applications should be submitted by Friday 22nd February 2019. We look forward to hearing from you!
Downloads