City of Hull District Commissioner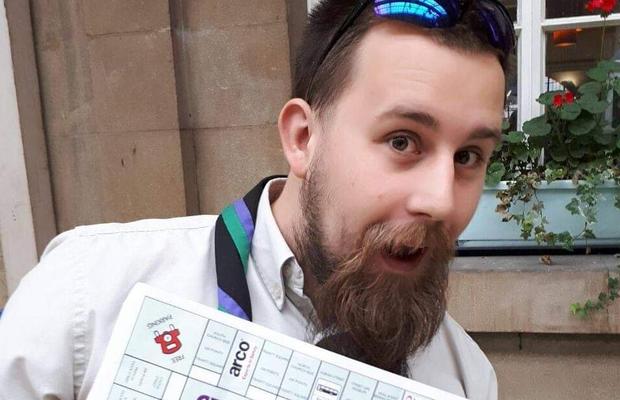 Following Andy's decision to stand down as District Commissioner I am delighted to announce that following a successful search, we have appointed Josh Railton as the new District Commissioner for the City of Hull District. Josh will take up the role officially at the AGM on 28 October.
Josh comes to City of Hull with a great enthusiasm for developing Scouting and a vast experience from different roles held within Blacktoft Beacon including Explorer Scout Leader, Group Scout Leader and Safety Manager for the very success Fells Marathon events.
Outside of Scouting Josh is employed as a Specialist Technical Engineer at KCOM where he is responsible for Telephones and Data services across the KCOM estate both locally and nationally.
I would like to take this opportunity to thank Andy for the time, effort and dedication that he has given to the District over his tenure, some of the highlights of which include:
Initially as Deputy District Commissioner, supported the newly merged City of Hull District, and was pivotal in introducing and supporting the delivery of an active district calendar of activities and events for all sections to take part in.
Supporting the YUF project, providing opportunities for growth as well as introducing Scouting in to some new areas of Hull whilst also supporting some existing groups.
Being a key member of the team that delivered the district trip to Kandersteg in 2018
Attending the World Scout Jamboree
Securing the acquisition of the District Minibus, which has since been considerably improved to represent the District whilst out and about
Supporting the District throughout the COVID-19 outbreak, keeping them updated with vital information and working hard to get Face to Face Scouting restarted again.
Looking forward Josh is keen to meet with young people and volunteers within the City of Hull to discuss his plans for the future of the District and cannot wait to see you all online at the City Of Hull AGM this year.
I am sure you will join me both in thanking Andy for everything he has done, as well as congratulating Josh on his appointment as he takes on the leadership of a busy, yet ambitious district.
Gary McCune
County Commissioner