Yorkshire Agoonoree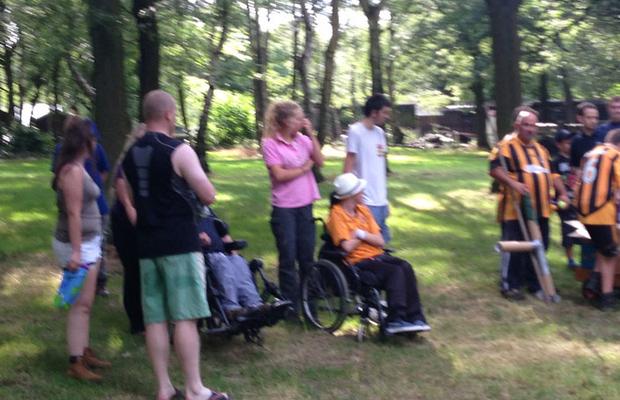 This month saw Hull Kingston Special Needs Scout group organise the 55th Yorkshire Agoonoree. The Yorkshire Agoonoree is a camp dating back to 1960, which is designed for people with special and additional needs.
It gives the participants the opportunity to take part in a camp and get the experience of Scouting that everyone else takes for granted. Meanwhile, the parents and / or carers of these great people get to take a well earned rest or maybe even have a break of their own.
The camp staff do a fantastic job in advance of the event, making sure the infrastructure is all in place for these people to be able to go away and have a great time.
During the week there are a wide range of activities that take place, making sure everyone can be involved in one way or another. The programme team make sure that everyone is fully occupied from morning till night, while the kitchen crew make sure everyone is fed and watered regularly. There's a support team to look after those that need it, and who also make sure everyone is able to do everything - after all, Scouting is for everyone, not just a select few!
Anyone interested in getting involved with Special Needs Scouting, can contact us through the website - Kingston Scout Group pride themselves on being able to offer that additional help and support to those that need it - making sure that they can feel part of the group and not feel left out in any way.