COVID-19 Adaptations
In light of the current situation it may appropriate or necessary to change your Community Impact project for Challenge X, or it may be possible to still continue with the project you started back in January. Some of the charities partnered with A Million Hands are now more relevant than ever. It may be that due to the pandemic your community now needs support in other areas, such as supporting local food banks or combating loneliness in the older generations.
Whatever your Section decides to do, please ensure that any face-to-face meetings or events have the appropriate COVID Risk Assessments in place and they have been approved by your District.
As Scouts, we're always striving to leave the world a little better than we found it.
For this challenge, we want your Section to do exactly that and have a positive impact on their community.
You could choose a topic specific to your local community or there are the fantastic themes, resources and activities from A Million Hands that you could also choose to explore.
Whatever you choose, the five steps below should help guide your planning and enable your young people to achieve their Community Impact Staged Activity Badge.
Remember to allow for the time needed to plan your project and this can be done at any time during 2020. There are time requirements for the Staged Badge, so be sure to check these if you want to award it to your young people.
The 5 steps of an A Million Hands project
A Million Hands Themes
Over the last one hundred years, the issues we've tackled have evolved and changed, but our young people's drive to make a positive impact remains constant.
Participating in our A Million Hands programme is one way Scouts can take action and achieve their Community Impact Staged Activity Badge. It provides ready-made activities and programme ideas centred on six national themes, chosen by our young people themselves.
Our young people told us they were passionate about taking action on the following themes and selected six expert charity partners to support them.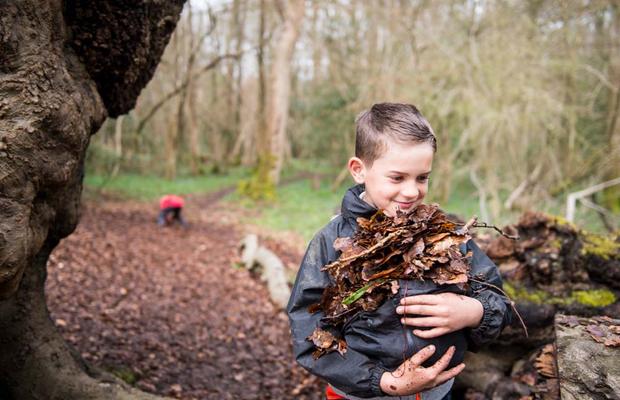 Protecting our environment
Our natural world is under threat like never before.
With a little help from our friends at WWF, we're fighting to protect it while there's still time – restoring thriving habitats, bringing species back from the brink, and tackling the root causes behind nature's decline, such as climate change.
Ending homelessness
Homelessness isn't inevitable. With the right solutions in place we can build a fairer society, where no one is without safe home to call their own.
Partnering with Crisis and Simon Community NI, we're enhancing young people's understanding of the many factors that contribute to homelessness, and showing them how they can help end the problem for good.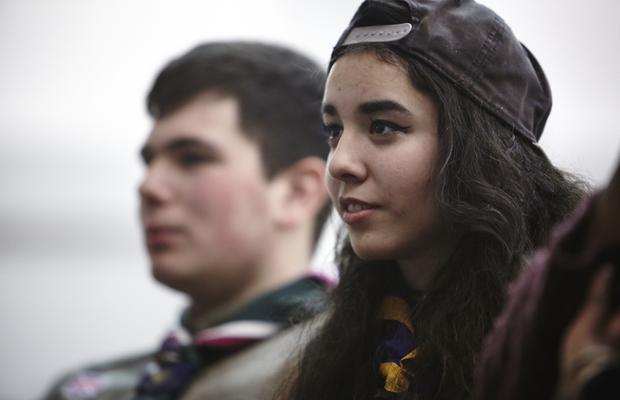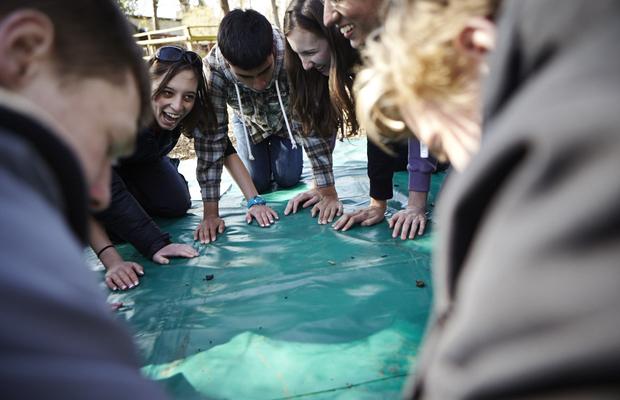 Supporting refugees and displaced children
Wherever they're from and wherever they live, all children deserve to grow up in safe and secure surroundings.
We're partnering with Save the Children to combat stereotypes and raise awareness of the issues displaced children face – building welcoming communities and connecting with fellow Scouts in conflict-affected areas.
Better mental health for all
One in ten young people in the UK has a mental health problem that could stop them experiencing life to the fullest, but research shows they don't always understand what mental health is or how to look after it.
Working alongside Mind, SAMH and Inspire, we're empowering Scouts to take good care of their mental health, now and in the future.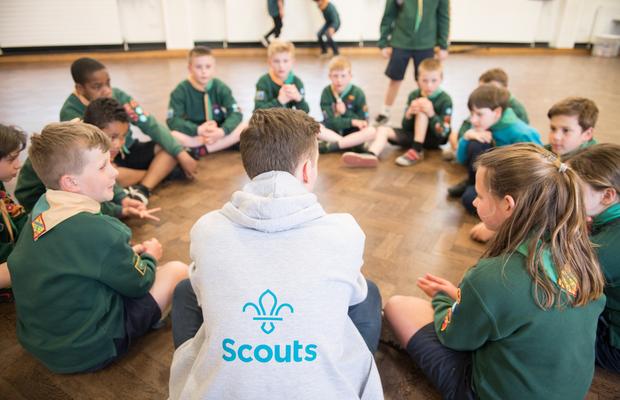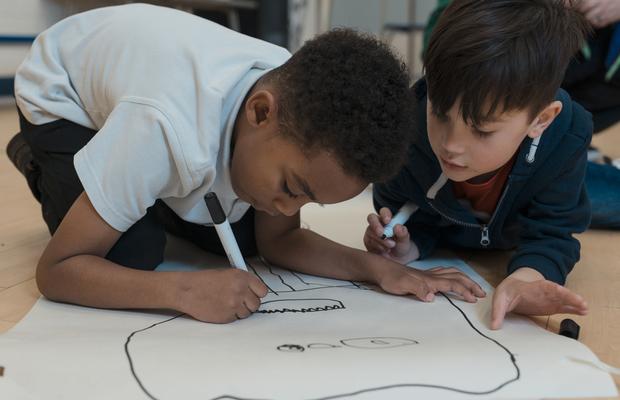 Understanding disability
Public understanding of disability has come a long way, but there's still so much we can do to increase opportunities, reduce social isolation and create spaces where everyone can thrive.
With support from the National Autistic Society, our young people will become advocates for inclusion, and build a more considerate world.
Kindness in every community
As Scouts, we believe every act of kindness has the power to transform society and make it easier for everyone to get the help they need.
Supported by the British Red Cross, we'll show kindness to those who most need it at home and overseas, and encourage others to do the same.